Pennsylvania Workers Could Get A 4-Day-Workweek
Another state is signaling its intentions to propose legislation to reduce working hours.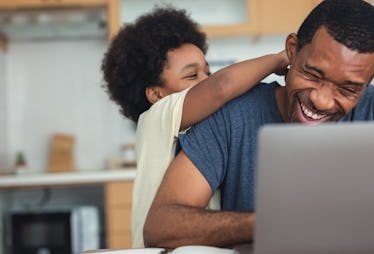 Shutterstock
Pennsylvania residents might be on the cusp of a work revolution, thanks to soon-to-be proposed legislation that would incentivize the four-day workweek in the state.
According to WTAJ News, a local station in Pennsylvania, three State Representatives hope to introduce legislation that would reduce the number of hours in a full workweek. Representatives Dave Madsen, Chris Pielli, and Joshua Siegel sent a memo to the House outlining how the five-day, 40-hour workweek is no longer relevant.
In the United States, federal legislation has been proposed to make the standard workweek 32 hours. In January, Maryland also proposed moving to a four-day workweek, citing benefits for employees and employers. Maryland also incentivized participation through tax credits, similar to Pennsylvania's planned legislation.
Over the past few years, hundreds of companies of varying sizes, dozens of them in North America alone, have trialed the four-day-workweek, either through pilot programs like those done by 4 Day Workweek Global or on their own like Unilever.
The results gathered so far of these trials, which pushed workers to a 32-hour workweek rather than the standard 40 with no reduction in pay, have so far been overwhelmingly positive for both employees and employers, resulting in many companies deciding to make the permanent change to the four-day workweek.
"Over 100 years ago, union members and labor activists fought for a 5-day, 40-hour workweek in the United States," the memo states, per WTAJ News. "Over the last century, the labor market and average workday has changed drastically, especially since the COVID-19 pandemic."
In the memo, the Pennsylvanian Representatives referenced a large-scale pilot program, 4 Day Week Global, a six-month trial of the four-day workweek for more than 60 companies and almost 3,000 UK workers.
"We will soon be introducing legislation to incentivize companies to switch to a 4-day, 32-hour workweek," the Representatives' memo explains. "If an eligible employer participates in a 4-day workweek pilot program through the Department of Labor and Industry, they may be eligible for a state income tax credit. To receive the tax credit, a qualifying company would have to comply with certain program requirements."
The State Representatives hope the change in the workweek will offer the same benefits seen in the 4 Day Week Global program.
"Studies have shown that a 4-day workweek reduces employee stress, burnout, and fatigue. In addition, it positively impacts an employee's mental health, work-life balance, and physical wellbeing, all without negatively impacting a business' productivity and revenue," the memo explains. "Moreover, a 4-day work week would provide workers with flexibility, allowing them to be more present parents and more active community members."