Parents, Beware: A PAW Patrol Movie Is Coming to Theaters Next Summer
If you're lucky, your kid will have outgrown it by then.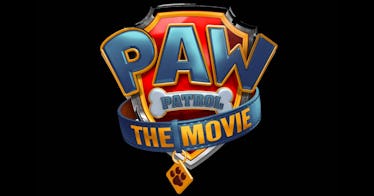 Spin Master
There is a lot to hate about PAW Patrol, an anarcho-capitalist fantasy masquerading as a children's television show. But unfortunately, there's a lot to love about it if you're a kid who's obsessed with the show or an executive looking to make even more money off of the PAW Patrol brand.
And that's exactly what's going to happen. The show was just extended to an eighth season, but there's even bigger news. Deadline reported late last week that PAW Patrol: The Movie is officially happening. Ryder, Chase, Marshall, Rubble, Skye, Rocky, Zuma, Everest and Tracker are slated to come to a theater near you in August 2021.
The movie will be the first from Spin Master's entertainment division. The toy company is producing the movie with Nickelodeon Movies. This makes a lot of sense, as Nickelodeon broadcasts the show in the U.S. and globally.
"Expanding PAW Patrol into the world of theatricals is a major milestone for this iconic property, and we can't wait for kids and families everywhere to experience it together," said Brian Robbins, the president of Nickelodeon.
The move feels inevitable, as in many ways a movie is just another piece of merchandise for kids to clamor for and parents to reluctantly spend their money on.
It's too early for any kind of story details, but the smart money is on Ryder and the gang being called into service thanks to some kind of disaster threatening Adventure Bay.
(This article originally and incorrectly claimed that PAW Patrol is set in Thunder Bay, a real city in Ontario. But while the show itself is quite Canadian, it's set in Adventure Bay, a city we can all be thankful is not real. I regret the error, and issue a full apology, particularly to any Canadian readers.)
It might be tricky to expand this basic plot structure, seen in every episode of PAW Patrol ever, to a feature-length film, but we can't imagine they'd abandon the formula that's turned the show into a massive hit.
This article was originally published on