Old Navy Promises Not to Raise Prices Through 2022 Back-to-School Season
A new initiative aims to ease the burden of rising inflation rates.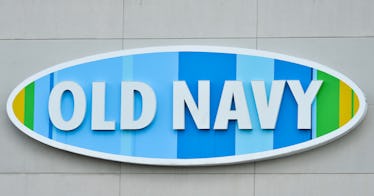 Artur Widak/NurPhoto via Getty Images
There are a lot of parents who are struggling financially right now. Between the pandemic, inflation, and a strange housing market, our wallets have been squeezed, and we've been warned things will likely get harder before they get easier. Which is why Old Navy has launched a new initiative vowing not to raise the price of clothes for back-to-school shopping season.
Inflation rates are at an all-time high right now on many essential items which have skyrocketed in price as a result. Our rent is higher, gas prices have soared, and even affording a carton of milk and a loaf of bread has added stress to our bank accounts. This reality has prompted Old Navy to bring some assurance to the parents for back-to-school time with a new "Price ON-Lock" initiative.
The "Price ON-Lock" initiative is a commitment to not raise prices on kids' everyday fashion essentials through the end of back-to-school season, despite the industry prices increasing due to inflation rates, which is estimated to reach up to 3 percent.
"At Old Navy, we're committed to staying true to our promise of democracy of style and service, and are confident in our ability to offer great style, fit and quality at competitive prices across all categories," Andres Dorronsoro, Old Navy senior vice president and head of merchandising said in a statement shared.
"Our customers, and parents in particular, are feeling the pressures of inflation and we want to assure them that they can outfit their children for summer and back-to-school with our everyday kids fashion essentials at a guaranteed price and value."
The price freeze initiative applies to kids' clothing labeled "Everyday Magic," which is filled with affordable clothing for kids, including back-to-school staples and activewear. The "Price ON-Lock" prices will be valid through the end of September, allowing parents to complete the back-to-school shopping without having to worry about price hikes.