This State Might Ban Child Drag Shows
"We can do better to protect innocent children and we must do better."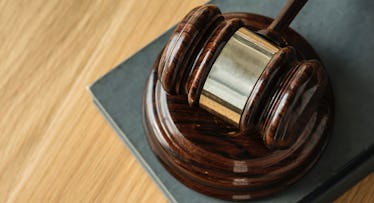 Pexels
Should children be allowed to participate in drag shows? One Ohio legislator says no. Following a nine-year-old boy's controversial performance, Republican representative Timothy Schaffer has proposed a bill that would ban child drag shows, along with any staged events that simulate sexual activities.
"Given our heightened focus on human trafficking and the role money plays in trafficking children, I knew I had to take action to make sure this activity does not occur again," Schaffer said in a statement to Fox 8, adding, "We can do better to protect innocent children and we must do better."
House Bill 180 would update Ohio's current child endangerment laws to prohibit parents from putting on performances with their kids that "appeal to prurient interest." Cleveland.com reports that breaking the law would be classified as a first-degree misdemeanor punishable by up to six months in jail and a $1,000 fine. If the show was held anywhere that sold alcohol, the venue would lose its liquor license.
Schaffer's proposal was brought on by a video that went viral in December of Jacob Measley performing as "Miss Mae Hem" at a bar outside of Columbus. In the clip, Jacob collects money from cheering fans as he does what Schaffer called a "provocative sexually explicit dance routine."
However, Jacob's mom, Jerri Measley, disagrees. She told the Toledo Blade that her son's shows have been "grossly warped," explaining that she doesn't let Jacob, who has been performing drag for over a year, use sexual songs and that his dance moves were learned from gymnastics and dance classes.
She went on to say, "I think on its face [the bill] sounds good, but the intent and where the proposal came from was done in bad faith. There is nothing wrong with what [he] is doing. Nothing sexual, nothing inappropriate."
This article was originally published on