Nintendo Switch Hack Means Your Identity, Animal Crossing Island Are At Risk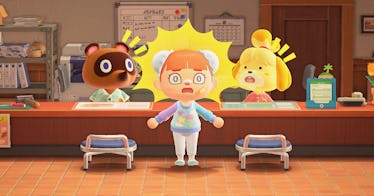 Nintendo
Nintendo confirmed today via an official statement, after a growing number of Nintendo account holders reported suspicious activity on their accounts, that up to 160,000 account holders who use a Nintendo Network ID to log into their accounts that their accounts were hacked. After users reported unauthorized logins, and erroneous in-game purchases, Nintendo found that login IDs and passwords had been hacked by hackers at the beginning of April.
The information that got stolen include the nicknames on the NNIDs, dates of birth, where you live, and your email address. Nintendo expects that full names and user's genders may also have been accessed by hackers, though it doesn't look like private or individual credit card information was stolen.
In response to discovering the hack, Nintendo shut down the ability of users to log into their Nintendo account via NNID and will automatically reset all passwords for NNIDs and accounts that they suspect have been hacked.
Nintendo said they would notify users via email to reset their NNID password and account and urged users to use new passwords that aren't associated with other websites. They also asked users to set up 2-factor authentication to make it harder for hackers to get into their accounts in the future. Luckily, for users who had hackers buy products on the Nintendo eShop through their account and with their credit card or PayPal, Nintendo will refund all illegal purchases.
If you haven't heard anything from Nintendo, or haven't noticed any suspicious activity on your account, you're probably fine and don't need to worry about having been hacked or about strangers having your identifying information. That being said, common sense and Nintendo the company still urges users to change their password, and set up two-factor authentication anyway. It's the smart and safe thing to do that will protect you in the future from nefarious tricky typers who want to buy things with your hard-earned money.
To sign up for two-factor authentication, go to the Nintendo Account website, sign in to your Nintendo Account, and head to "Sign-in and Security Settings." From there, you'll get the instructions you need to sign up for the secure login process. It's worth noting that supervised accounts — those that are usually used by children — can't be signed up for two-factor.anima