Live-Action Remake Of Disney's 'Hercules' Is Coming From the 'Endgame' Directors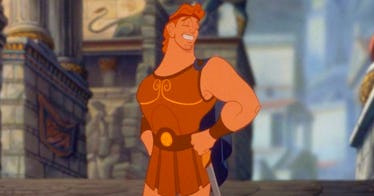 Disney
Will audiences get to see Danny DeVito reprise the role of Phil, a half-human, half-goat Satyr in the live-action remake of Hercules? One can only hope, now that the live-action remake of the iconic Disney animated film is officially confirmed — and famous folks are attached to the project. It would be great to see Danny DeVito wearing a set of goat horns, shirtless and with animated goat legs, but even if they cast someone else for the project, the film is sure to be a fun one.
Despite COVID-19 disrupting shooting schedules and delaying film releases for major, power-house studios, some film companies like Disney are still barreling ahead on penning projects into existence. Disney, namely, is continuing on with its huge slate of live-action remakes of animated films that are their bread and butter.
Now, The Hollywood Reporter has confirmed the latest remake and the directors and writers attached to the live-action remake of this Disney classic. Anthony and Joe Russo — otherwise known as the Russo brothers — who directed Avengers: Endgame as well as a handful of other Avengers films, are officially slated to produce the live-action remake of Hercules. Dave Callaham, who helped write the upcoming Shang-Chi and the Legend of the Ten Rings, an upcoming Marvel film, and Wonder Woman 1984, is also attached to the project.
Hercules joins a number of other live-action remakes slated for production, including Robin Hood, a prequel television series about Gaston, the villain of Beauty and the Beast, and a live-action spinoff of Aladdin which are all still planned to be released on Disney+. Other live-action remakes in the works include The Little Mermaid, 101 Dalmatians, and, of course, the delayed Mulan. Disney hasn't yet suggested whether the remake will be released in theaters or whether it will go direct to streaming on their platform.
This article was originally published on