8-Year-Old's Secret Comic Book Already Has a 2-Year Waitlist
Dillon Helbig's "naughty-ish" behavior made his dreams come true.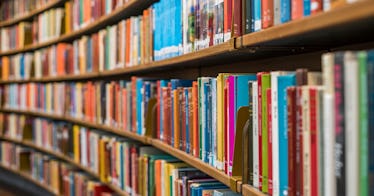 Johner Images / Getty Images
Some kids know from an early age what they want to spend their adult lives doing. And for 8-year-old Dillon Helbig from Boise, Idaho, his dream to become a comic book author has already begun. The young boy has gone viral after taking initiative in going for his dream – and so far, it's really paid off.
According to The Washington Post, Dillon created a hand-written comic book about a Christmas adventure. He put his story to paper in the pages of a red-covered notebook and drew the illustrations with colored pencils. A true labor of love, Dillion was proud of the work he put together and came up with a plan to share his story with his community.
With his 81-page book, titled "The Adventures of Dillon Helbig's Crismis," Dillion visited his local community library and slipped his book into the shelves, in secret. "It was naughty-ish," Dillon confessed.
When Dillon confessed to his mom, Susan Helbig, the two headed back to the library to grab the book. But it was gone from the shelves. Susan "called the library to ask whether anyone had found Dillon's notebook and to request that they please not throw it away."
Library staff happened upon the book, one even took it hom,e and read the story to their kid who "said it was one of the funniest books he'd ever known."
And to help support Dillon's dreams and to give others the opportunity to read the story about the adventures that happen when he put an "exploding star on his Christmas tree and being catapulted back to the first Thanksgiving and the North Pole," the library officially added it to its collection.
The book has been stickered and placed in the graphic-novel section for adults, teens, and kids. And Dillon's book has been a hit with his community. KTVB News shared that area residents have been adding their names to the waitlist for their chance to read the book.
"We are so proud of him. We see him drawing and writing books, and he keeps himself busy for hours and days on end," said Susan Helbig. "It was pretty awesome to see he had the gumption to put this one on the shelf. He wanted it in there and he got it in there."