LeVar Burton's Revenge Against 'Jeopardy!' is Perfect
Burton has landed a new hosting gig.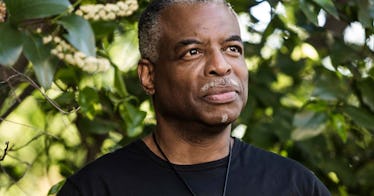 LeVar Burton may not have landed the Jeopardy! hosting job (despite being the internet's clear favorite) but he's landed a pretty sweet hosting gig as a consolation prize. The former Reading Rainbow host was announced as the host of a game show version of "Trivial Pursuit," which is currently in development.
"'Trivial Pursuit' is one of the best-known brands in the gaming universe," Burton said. "I am thrilled to have partnered with Hasbro and eOne to bring this beloved game to market as a premium show for television."
Along with hosting, Burton will be an executive producer for the show, which currently does not have a network. "Trivial Pursuit" is one of the most popular board games of all-time, as over 100 million copies of the trivia game have been sold since its release 30 years ago. There was a previous Trivial Pursuit game show that launched in the early '90s, but it lasted a little over a year before it was cancelled.
Burton was one of the guest hosts for Jeopardy! following the death of Alex Trebek, thanks in large part to a grassroots online campaign. But ultimately, Burton was passed over for the position of permanent host. However, during an interview with Trevor Noah on The Daily Show back in September, Burton said that he was actually happy with not getting chosen for Jeopardy!.
"The crazy thing is that when you set your sights on something…they say be careful of what you wish for, because what I found out is that it wasn't the thing that I wanted after all," Burton told Noah. "What I wanted was to compete. I mean, I wanted the job, right, but then, when I didn't get it, it was, like 'Well, okay, what's next?'"
And now, Burton can take comfort in knowing exactly what's next.