Kids Getting Shot Costs Us $109 Million Per Year
Nearly 5,000 kids end up in the hospital with firearm injuries every year. It doesn't have to be this way.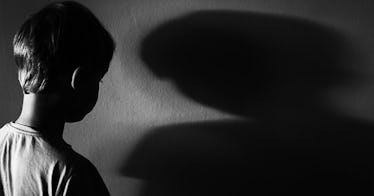 Thousands of kids are killed or injured by guns each year, either by accident or on purpose. Those kids often need intensive care in the hospital. $109 million is spent on hospitalizations for childhood gun injuries each year, with the average stay costing about $13,000, according to a new study. That number doesn't account for rehabilitation costs, which can be much higher. All of this puts a huge financial burden on the affected families.
The cost of treating gun injuries has increased over recent years, according to the study, which was published yesterday. That disproportionately hurts low-income and Black families: Fifty-five percent of the hospitalized children were Black, and 53 percent came from the lowest income quartile. Eleven percent of the patients were uninsured. The vast majority (89 percent) were boys.
"This takes a horrible toll on families and children's lives, and there is a financial toll," said Stephanie Chao, a pediatric surgery specialist at Stanford University and the senior author of the study. After being discharged, almost 50 percent of the children are classified as having a disability.
Most of the research on firearm injury costs has been on adults, even though nine out of 10 global gun-related injuries to kids occurs in the U.S., according to a 2015 study. "We really need a better picture of the overall toll of firearms on children," Chao said.
An average of 4,753 children are hospitalized for firearm injuries each year, according to the study, which used data from more than 4,100 U.S. hospitals. Teens aged 16 to 18 accounted for about three-quarters of the hospitalizations.
In 63 percent of cases, assault was the cause of the injury. In 26 percent, accidental discharge led to it, and the gunshot wound was self-inflicted in 3 percent of cases. However, this number doesn't reflect the number of children who died by suicide using a firearm without being hospitalized. About 3,000 young people aged 10 to 24 die by firearm suicide each year, according to data from the Centers for Disease Control and Prevention.
Unintentional firearm discharge was especially common in young children aged 5 and under, accounting for 60 percent of firearm injuries. To reduce the risk of kids accidentally getting hurt, parents who keep a gun in the house should keep their firearm locked and unloaded, Chao said.
"Accidental discharge of guns is something that is really actionable for lawmakers and pediatricians," she added. In states that restrict children's access to guns, fewer kids get injured or die because of them. Laws and educational programs that focus on safely storing firearms and that restrict children's access to them drive down child suicide rates.
Childhood firearm injuries undoubtedly have a major impact on the kids' families. But preventable gunshot wounds also take away from healthcare dollars that could be spent on other pediatric health concerns. "A lot of children are being harmed, and that's costly to our health care system," Chao said. "If we could prevent these injuries, the money could be spent in so many other places."