Safety Experts Issues Statements to Parents: Stop Using All Inclined Sleepers, Regardless of Brand
More than 165,000 sleepers have been recalled, but they're not all off the market.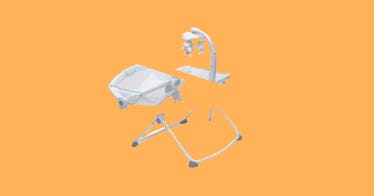 We all want the best for our kids, and there are so many tools and products available now that can give kids just that. We have products that promote happy sleep routines, encouraging little newborns to get some shut-eye and at the same time, allowing parents to catch up on some much-needed sleep. There are some incredibly amazing products that do just that, but safety experts have issued a strong statement urging parents to stop using all inclined sleepers, regardless of the brand.
A coalition of safety advocacy groups that keep tabs on safe products for families and beyond issued a warning today to parents and caregivers to stop using infant inclined sleep products. There was a previous recall of the Fisher-Price Rock N' Play, but that has been expanded now to include more than 165,000 sleepers.
The U.S Consumer Product Safety Commission (CPSC) and four major companies, including Summer Infant, Graco, Evenflo, and Delta Children, came together to help prevent the risk of suffocation to babies due to the use of infant inclined sleepers.
"We commend the CPSC for today's recalls and urge the manufacturers to make sure the recall process is quick, easy, and effective for consumers," the safety coalition said in a joint statement. "Our message to parents and caregivers is clear: If you have any inclined sleeper, stop using it right away because there's a serious risk your baby might stop breathing. If you have one of the recalled sleepers, call the company or visit the 'recall' or 'safety' link on their website and ask for a full refund."
So, if you're still using an infant reclined sleeper because it wasn't originally a part of the recall, and you have been holding off despite warnings, you need to listen now. It's time to give it up even if it works wonders for your baby. No longer worth the risk.
"We urge retailers and online sellers to remove all infant inclined sleepers — including the recalled models — from their offerings if they haven't yet done so," the statement continues. "Some of these products still haven't been recalled; it's critical for manufacturers and the CPSC to work together to get them off the market immediately."
All safety advocacy groups for babies and children, including the CPSC and American Academy of Pediatrics, agree on this front, that babies are safer when they "sleep alone on a firm, flat surface with no extra bedding," and "All infant inclined sleep products and accessories conflict with that advice."
This article was originally published on