Iceland Bill to Ban Newborn Circumcision Faces Religious Backlash
Doctors and nurses are saying the bill will protect children while religious leaders are claiming the bill restricts their freedom.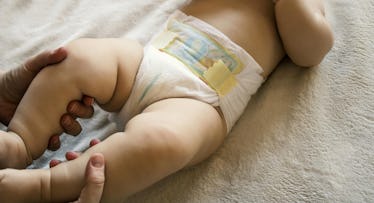 Getty Images
A proposed bill in Iceland that would make it illegal to circumcise newborn boys unless medically necessary has come under fire from religious leaders across the country. While hundreds of Icelandic doctors and nurses have voiced their support of the bill, Ahmad Seddeeq, the imam of the Islamic Cultural Center of Iceland, has called the proposition "a contravention to the religious rights of freedom" that would criminalize a religious tradition that goes back for centuries.
The bill, which has been backed by four political parties, was introduced last month and, according to Silja Dogg Gunnarsdottir of the centrist Progressive Party, the bill uses the exact same wording as the Icelandic law that banned female genital mutilation, except the word "girls" has been changed to "children." The female genital mutilation ban was passed in 2005 and any violation can result in six years in prison.
Gunnarsdottir acknowledged that the majority of circumcisions don't have any complications, but she said the bill exists because "one is too many if the procedure is unnecessary." However, many religious leaders are pushing back and saying that such arguments are far too flimsy to justify potential discrimination.
"I think they should also propose that parents should not take the children skiing — or pierce their ears," said Rabbi Pinchas Goldschmidt, the president of the Conference of European Rabbis.
Some have also said the law is secretly anti-immigration. The law would primarily affect Jews and Muslims. Rabbi Goldschmidt claims that passing the law is "basically saying that Jews are not anymore welcome in Iceland."
But supporters of the bill insist that it has nothing to do with religion and everything to do with the safety of the child, as more than 400 doctors and 1,000 nurses have signed a petition showing their support for the controversial bill.
This article was originally published on