Housing Prices Rising At Fastest Rate Since 2005 — Is it Time to Worry?
While prices are increasing, demand seems to be slowing down.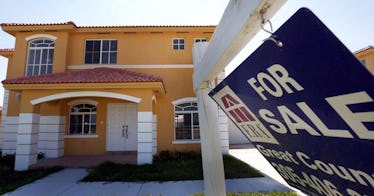 Housing prices in the United States have been rising at a rapid rate, with the housing market seeing its steepest increase in prices in over a decade. The skyrocketing prices have some experts fearing that we could be heading towards another housing market bubble, but there are actually signs that the housing boom could finally be slowing down.
The average price of a house in America has risen 13.2 percent over the last year, which is the most dramatic increase since December 2005, which played a major part in the housing market crashing in 2008. The reason for this rapid increase in pricing is fairly obvious: the United States appears to be exiting the 15-month pandemic, as the successful vaccine rollout has daily cases dropping across the country and the economy is showing signs of recovery as well. This pandemic has led to people moving to different places and looking to buy homes for the first time in the midst of limited housing stock.
So many people remain understandably worried about the idea of another housing bubble bursting and destroying our already fragile economy. But there are signs that the market growth has reached the point of diminishing returns, namely mortgage application volume falling nearly 4 percent.
In fact, according to the Mortgage Bankers Association's seasonally adjusted index, the application volume has fallen to its lowest level since February 2020. What does that mean? That buyers are reaching the limits of affordability due to the rising prices and, as a result, the amount of people looking to buy homes is beginning to decline.
"Tight housing inventory, obstacles to a faster rate of new construction, and rapidly rising home prices continues to hold back purchase activity," MBA economist Joel Kan told CNBC. "The government purchase index declined to its lowest level in over a year and has now decreased year over year for five straight weeks."
Hopefully, this decline in mortgage applications means that the housing market is steadying after one of the wildest years in history.