RIP Gary Paulsen: Here Are the Best Tributes
"The first author to show that nothing was wrong with me, that there was space for me in this world."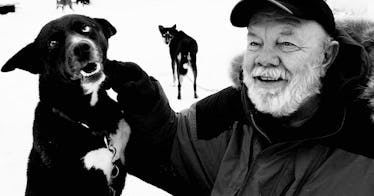 Al Grillo/AP/Shutterstock
Gary Paulsen, the author best known for Hatchet and other wilderness-based coming-of-age books, died yesterday at the age of 82.
Hatchet, which won him one of his three Newbery Honor awards, tells the story of a young teen boy who has to survive in the wilderness with just a hatchet following a plane crash. It was certainly his most celebrated and known work but Paulsen was an extremely proficient author, producing over 200 titles during his life, most written for teens and young adults.
After news of his death began to spread, countless fans of Paulsen paid tribute to the beloved author online, sharing how much his writing meant to them. Many spoke about how Paulsen's writing helped them appreciate nature more and even made them want to explore the wilderness to escape the grind of modern life.
Some acknowledged that Paulsen may have made them a bit too overconfident in their ability to survive against the brutality of Mother Nature.
A few people referenced the fact that Paulsen's writing helped them feel less alone in the world, pointing to examples of his writing being inclusive and accepting to marginalized groups.
Of course, many shared their favorite quotes or stories by the prolific writer, including him explaining what writing meant to him.
And those who were lucky enough to actually know Paulsen revealed his kind and generous nature.