Disney Shopping Centers Re-Open, But What About Disney World?
Here's what you might want to know.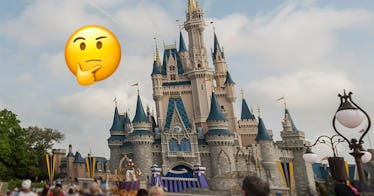 Getty
Disney World and Disneyland, the popular theme parks that bring children's favorite movies to life, have been closed since mid-March in an effort to limit crowds that could become vectors for the deadly Coronavirus. The shutdowns, which were always temporary, are slowly coming to an end in certain states as parts of Disney World in Florida begin to re-open.
Disney, a company that also seems eager to open their parks and get their "cast" back to work, still wants to open up around the world as responsibly as possible, per official statements, Right now in Florida, that looks like slowly opening sections of the park. The first section? The Disney Springs complex, a retail and dining area. Within minutes of the small portion of Disney World opening this morning, lines already took form in the Disney Spring complex as people went to eat and shop.
This is, of course, despite the fact that Disney warned all customers that if they want to go to any Disney properties, they are taking the risk on themselves and themselves only so that they can't be blamed if and when visitors contract the coronavirus. That warning didn't seem to deter many Disney superfans, who lined up en masse within minutes of the stores opening.
While the Disney Springs complex is the first Disney property to reopen in Florida, fans can expect the park to reopen in portions, not all at once. The only stores that opened today included subcontracted shops, and the next phase will include Disney retail stories and official Disney restaurants.