Shows Too Hot for Disney+ Are Getting Banished To Hulu
No sexy stuff on Disney Plus!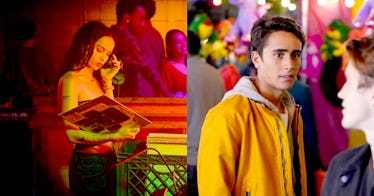 Hulu/Disney
Disney+ is for the kids, and Disney wants to keep it that way.
For the second time since in its flagship streaming service's short lifetime, Disney is moving a show with more mature themes from its flagship streaming service to Hulu, the streaming service it simply owns a majority stake in.
Variety reports that Love, Victor, a TV series based on the 2018 movie Love, Simon, itself based on the 2015 YA novel Simon vs. the Homo Sapiens Agenda, is no longer slated for Disney+. Sources said that its themes, including alcohol use and sexual exploration, was deemed a poor fit for the family-friendly fare on Disney+. Hulu, on the other hand, is already home to young adult fare that touches on these issues including PEN15 and Shrill, making it a natural landing place for the series.
You'd be forgiven for wondering if Disney executives were worried about a flop and wanted to insulate their golden goose, but the same source also said that Hulu has opened a writer's room to begin work on a potential second season. This seems a clear indication that it has confidence in how the show's first season will perform when it premieres in June.
The move comes after Disney opted to do something similar with High Fidelity, the gender-flipped TV series based on the 2000 John Cusack film based on the 1995 Nick Hornby novel—what is it about these adaptations of adaptations? Anyways, that series is rated TV-MA, which would have definitely made it an outlier on a streaming service centered on Disney classics, Pixar movies, and the Star Wars and Marvel franchises.
The strategy here makes a lot of sense — Disney+ makes the most sense as a library of older children's programs (to appeal to adult nostalgia), newer children's programs (to appeal to children) and non-cinematic blockbuster fare (to appeal to everyone).
We're a bit curious about why this has already happened. Are shows coming out that much raunchier than pitched? Are they worried about complaints as they continue to build a subscriber base? Or are they just taking advantage of owning two different streaming services? Ultimately it doesn't matter as long as you, the consumer, have an incentive to subscribe to both (and why not throw in ESPN+ while you're at it?).