You Can Get Disney+ For $4 a Month. But There's a Huge Catch
It's a great deal if you're positive you want Disney+, and you'll want it for a while.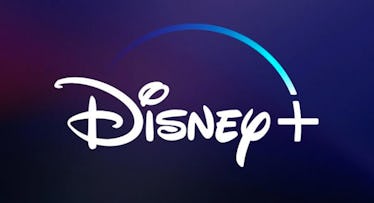 Disney
There are plenty of reasons to be excited about Disney+, and one of them is the price. At $7 a month, it's cheaper than its competitors, with Netflix plans ranging from $9 to $16 and Hulu, which Disney owns the majority of, at $6 to $12 monthly. But if you're willing to commit to the platform long term, you can get it for even cheaper.
Here's how it works. Sign up for D23, the Disney Fan Club. You can choose either a free or paid membership tier. Once you're a member you gain access to a special offer: three years of Disney+ for $4 a month, or less than half even the cheapest Netflix plan.
A Disney spokesperson told Gizmodo that to take advantage of this offer D23 members will need to commit to Disney+ by September 2.
This isn't the first discount Disney has offered at the launch of Disney+. If you're willing to sign up for a year, you'll pay $70, which works out to $5.83 per month. And if you bundle Disney+ with ESPN+ and Hulu, you can pay just $13 for the trio, which would cost $18 purchased separately.
From a business standpoint, this all makes sense. Disney has an extremely competitive content library. From its animated classics to Pixar to Star Wars to freaking Marvel, it can go toe to toe with all of its established competitors.
Still, signing up for another service — specifically being a D23 member — is kind of a hassle, so Disney is sweetening the deal to get people in the door and keep them in for at least three years. That's enough time for them to get used to Disney+, and odds are good that even when they lose the promotional price lots of folks will continue to pay for the service.
Disney also has tons of capital, so taking minimal profits or even a loss on Disney+ is something it can do in the early going if it helps the service get off to a strong start.
And by aggressively pricing access to its own massive library, Disney is throwing down the gauntlet to Netflix. Don't be surprised if Netflix responds in some way, particularly if the launch of Disney+ goes as well as seems likely.
So, to be clear, should you do this? Probably not. Becoming a D23 member longterm might not be worth it just to get the cheaper Disney+ service. Because let's face it, the Disney+ thing is really all you want.