Get Ready For Yearly COVID-19 Vaccines
Expect a booster vaccine — and then yearly vaccinations — against COVID-19.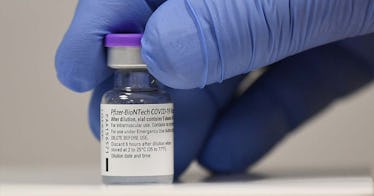 Getty
The vaccination program for COVID-19 in the United States continues and, as of April 19, all 50 states opened eligibility to all adults. Globally to date, more than 966 million doses have been administered across 172 countries. In the United States alone, 219 million vaccinations have been given, according to data collected by Bloomberg.
While the country is on the cusp of seeing some benefits from herd immunity, to continue protection, a third dose of the COVID-19 vaccine will likely be needed to combat COVID-19 variants. Here's what we know about the third dose, when it will be given, and how the vaccine will likely be given out annually going forward.
We'll Likely Need A Third Dose — Soon
When the Third Dose Will Be Given
12-month markCNBCup to six months
Could The COVID-19 Vaccine Become A Yearly Thing?