China Announces Plan to Shut Down the National Health and Family Planning Commission
Could this mean the beginning of the end for the country's two-child policy?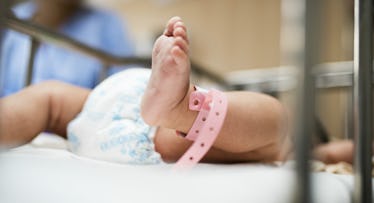 Pexels
China has announced its plan to shut down the commission in charge of population control. The move is a good indication that after years of enforcing a strict two-child policy as a means to reduce its rapid population growth, the country may finally be showing some leniency for parents. The commision to enforce the two-child policy, The National Health and Family Planning Commission (NHFPC), was created in 2013 and was in charge of overseeing China's legal birth limits and fining parents who had unauthorized births. It is one of 15 ministries and commissions that President Xi Jinping has decided to cut in order to make the Chinese government more efficient.
According to state-run media, the NHFPC will be replaced by a general health commission that will be responsible for all health-related policies and enforcement, which includes family planning. At this time, there has been no statement made regarding China's two-child policy. However, this newest change indicates that the country may be open to once again altering its population control methods to allow parents to have more kids.
After seeing its population nearly double in two decades, China chose to implement a one-child policy for families in 1980. It was only intended to be a generational policy but it ended up sticking around until 2015 when the Chinese government announced it would be switching to a two-child policy instead. The change stemmed from China struggling because there were not enough young people to enter the workforce. But the policy did not prove to be as effective as it was supposed to be, as 630,000 fewer babies were born in 2017 when compared to 2016.
Now, nearly 40 years after the one-child policy was put into place, it seems that China might be moving away from the two-child policy as well. Earlier this month, a delegate from the National People's Congress suggested the idea of switching to a three-child policy. It's a change that is unlikely to come in the immediate future but could be a sign of what's to come for the most populated country on earth.
This article was originally published on