Channing Tatum Opens Up About The Real Struggles of Single Fatherhood
"Was I going to be able to do any of the stuff that a mother should do?"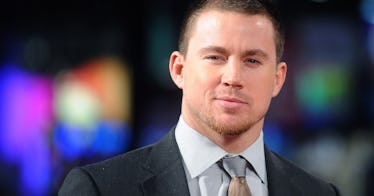 Stuart C. Wilson / Stringer / Getty Images
There is a lot of uncertainty when going through a divorce. When kids are involved, the situation can get complicated, and Channing Tatum recently opened up about his fears going into being a single dad. The celebrity dad split with Jenna Dewan in 2018 and now they co-parent their 8-year-old daughter Everly.
In a recent interview, Channing shared the fears he initially had when faced with the reality of being a single dad. His fears are both relatable and radical because it's not a perspective we hear too often, but he's certainly not the only dad to feel his worries.
"I know that I liked to act and play make-believe and magical things," Channing said, "but I just didn't know if I was going to be able to meet her on her level, especially now that I'm a single dad. I was doubly afraid."
He added, "Was I going to be able to do any of the stuff that a mother should do? That a mother, as a woman, can relate to her as?"
Channing sharing his fears is refreshing because we don't often hear a dad worried about how he will connect with his daughter. And we don't often talk about the struggles and fears single dads face. Thankfully for Channing, his fears were eventually replaced when he realized all he had to do was meet his daughter where she was.
"As that journey unfolded, I realized that all I really had to do was just go into her world and do whatever that is that she wanted to do," he explained.
Last year, Channing spoke to Parents about parenting his daughter and admitted his fears about connecting with her. "When I became a single father, I had a lot of fear about connecting to Everly in every way that a little girl might want," he said at the time. "I didn't wear nail polish or know how to braid hair."
"But now, I do both. I jumped with both feet into this magical world," he continued. "And I was rewarded with a kind of love that I don't think I would have ever been able to have otherwise."
Last year, Channing wrote a children's book The One and Only Sparkella about the connection between a father and his daughter, which he dedicated to Everly.