This Tech Unicorn Just Shifted to the 4-Day Workweek
Could the Monday-Friday workweek become a thing of the past?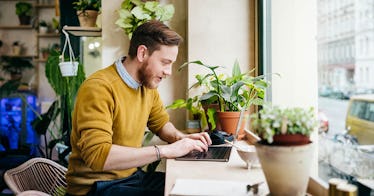 If you're looking to level out the scales of your work-life balance, you may want to start looking for jobs at Bolt, as the fintech start-up announced that it would be implementing a four-day workweek.
Bolt is making the move in hopes of building a "conscious" business culture for its nearly-300 employees. The new system began last week, with teams auditing their schedules and workload in order to figure out how to make the transition as smooth as possible.
"It's all about keeping standards of execution high, while still putting the team's health and well-being first," CEO Ryan Breslow explained.
This shift is not permanent yet, as Bolt plans to test out the four-day strategy for three months in order to see how effective it is. If it works out, then it could become the company's full-time schedule. Most employees will be getting Fridays off, though customer-facing employees will work in shifts to ensure that they can still provide service to their users Monday-Friday.
Bolt is one of the first major players in fintech to leave the five-day workweek in the rearview mirror but it is a trend that is (slowly) gaining some traction in the United States. Representative Mark Takano of California introduced legislation to reduce the work-week to 32 hours, and many other companies across the world and in the United States have begun attempting to put the program on for a size.
It's no secret that Americans have a lousy relationship with their jobs, as the majority of people work long hours and don't use their full allotted vacation days year after year. Some experts believe the move to the four-day workweek could help restore some balance to this work-life epidemic, as an increasing number of people see it as a relic of a bygone era.
In other countries, the move is already being made. Iceland ran a trial of four-day workweeks from 2015-19 and found it was overwhelmingly successful, with workers reporting increased happiness and there was no noticeable dip in productivity. In 2019, the United Kingdom's Labour Party leader John McDonnell announced that the party would officially back a four-day workweek.