Anton Yelchin's Parents Reveal Why They Moved Into Their Son's House After He Died
For these parents, the heartbreak never ends. But the've got a new way to cope.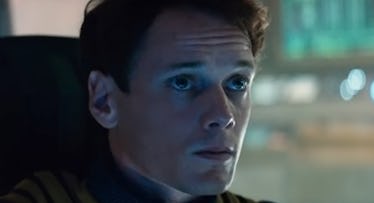 Credit: Paramount Pictures
In 2016, actor Anton Yelchin tragically died in a freak automobile accident, ending the 27-year-old man's life instantly. Yelchin was a rising star in Hollywood, famous for indie horror films like Green Room and big-budget epics like the J.J. Abrams Star Trek films. But, to his parents, he was simply their son. Now, Yelchin's parents — Viktor and Irina Yelchin — reveal why they decided to move into their son's former home where he died.
In an article published by the Los Angeles Times on Friday, the Yelchins explain that their reason for moving into their deceased son's home wasn't a macabre decision, but, instead, is a way to celebrate his life. "We're closer to him, even if it's very hard," Yelchin's father explained, while his mother said "It's hard to live. But we are. So we have to do something while we're here."
Viktor and Irina Yelchin are doing more than just living though; they're helping to make a documentary that celebrates their son's life. The film is called Love, Antosha and will debut at the Sundance Film Festival this year. As the LA Times reports, the documentary will outline Yelchin's struggle with cystic fibrosis, something which he kept hidden from his co-workers in the film industry nearly all of his life.
For now, Yelchin's parents hope that the documentary can give them closure, which makes sense. It's impossible for parents to even think about losing their child, particularly if that child is an adult, but the bravery of Viktor and Irina is inspiring.
This article was originally published on