All 8 Harry Potter Movies Are Leaving HBO at the End of June
Watch them all this weekend before they disappear.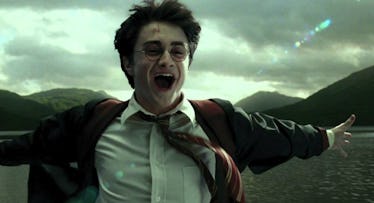 Harry Potter
It's a sad day for Potterheads. All eight Harry Potter movies, which have been airing on HBO since January, are leaving the network at the end of this month. Which means fans officially have two days to watch the films one last time. That, or wait until they're rebroadcast on SyFy and USA later this year. Both networks obtained the broadcasting rights and are planning to kick off their new partnership with Harry Potter marathons.
One of the primary appeals of the movies being shown on HBO was that they were also available on HBO GO, HBO NOW, and HBO On Demand, which allowed viewers to watch whichever one of the films they wanted at any time. It's been a fun six months. Now, anyone jonesing to watch Prisoner of Azkaban will have to use Amazon Prime or iTunes to rent or purchase the film online.