How The New SpaceX Crew Can Inspire Kids to Become Astronauts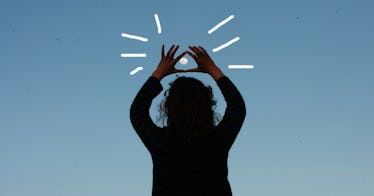 Ask a room full of five-year-olds what they want to be when they grow up, and chances are you'll hear "astronaut" at least once. It used to be a dream that many had but few achieved. However, the pursuit of reaching space could be done without the rigorous competition to become an astronaut. These days kids will need to be a billionaire. Or have billionaire friends… so, okay, maybe it's not that much easier!
According to Reuters, a SpaceX rocket ship took off from Florida on Sept. 15, 2021, carrying four people, none of whom were astronauts or even close. The amateur astronauts, which included 38-year-old American founder and chief executive of financial services firm Shift4 Payments Inc., Jared Isaacman, Sian Proctor, 51, Chris Sembroski, 42, and Hayley Arceneaux, 29, soared into orbit in the world's first all-civilian crew to circle the earth from space.
The mission, which is called Inspiration4, was Isaacman's idea. It marks the first orbital tourism flight, using SpaceX owner Elon Musk's technology. The billionaire hoped to raise donations and awareness for St. Jude Children's Research Hospital, a pediatric cancer center in Memphis, Tennessee. So, he footed the bill for himself and his three crewmates to spend time in space. While no official price tag has been shared, Reuters says it's been estimated to cost $200 million for all four seats.
The civilian crew orbited the earth at "just over 363 miles (585 km) – higher than the International Space Station or Hubble Space Telescope, and the furthest any human has flown from Earth since NASA's Apollo moon program ended in 1972," Reuters reports.
Since they're not professional space people, the Inspiration4 crew aren't actually in charge of flying the spacecraft while it's in orbit. Instead, the SpaceX rocket is operated by ground-based flight teams and guidance systems. However, for whatever it's worth, two people aboard the rocket are licensed pilots.
They have been tasked with performing a series of medical experiments while they're flying about up there.
The SpaceX crewmates spent five months preparing. It sounds similar to what astronauts have to undergo in their training, but not as rigorous. The crew's preparations included classroom work and medical exams, microgravity and simulator training, as well as altitude fitness and centrifuge (G-force).
Right now is an exciting time for people fascinated with space, with more private companies investing millions into their programs and the funded NASA program. Also, for kids interested in space and might want to head there one day, it seems like it's becoming more and more realistic. What a time to be alive!