Missed The ABCmouse Free Promo Code? Here's How To Try It For Free Still
Just make sure you read the fine print.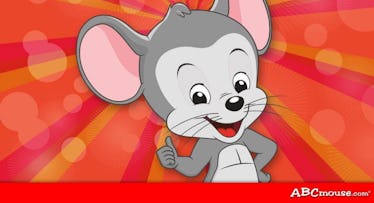 Credit: Instagram / @abcmouse
As COVID-19 forced the shutdown of school districts across the country, millions of parents suddenly took on a second job: teaching their kids. Yes, some schools are reopening, but that doesn't mean many of us aren't stuck playing catch-up with our kids' summer school via online and remote learning.
Thankfully, there are plenty of online resources that can help make this stressful time for parents a little easier. ABCmouse stepped in early to help parents and teachers. While that promo is over, they're still offering a trial. Here's what parents need to know about how to make the most of ABCMouse.
What Is ABCmouse.com?
ABCmouse is a web-based and app-based learning program designed for kids aged 2-8. It's a product of Age of Learning, a company that typically makes money through subscriptions.
The stated goal of ABCmouse is "to help children build a strong foundation for future academic success by providing a comprehensive and engaging online curriculum to greatly assist early learners to succeed in pre-K, kindergarten, and early elementary school programs." Subscribers have access a comprehensive library of programs tailored to the early grades.
Why Kids Love ABCmouse
The best thing about ABCmouse is the quality of each lesson, book, and game. They don't see using the website as a chore; rather, it's just playing a fun adventure game or listening to a great story.
The "engagement factor is extremely important in a child's learning, there are very specific curriculum objectives for every single activity in any of our products," founder Doug Dohring explained to KTLA5 News.
As a mom of four, I can honestly say that ABCmouse is solid. It's not a permanent substitute for hands-on learning, but it has given me more than a few guilt-free breaks.
How to Get Free Access to ABCmouse
Now that way more kids are out of school, the ABCmouse.com team has decided to open up access to their popular learning program. A subscription that typically costs $10 a month to unlock more than 10,000+ learning activities, songs, books, games, and art projects is now free.
"Providing quality educational resources specifically in this crucial time to kids is very important," explained Dohring. Their program is compatible with computers, phones, and tablets, so it doesn't matter what kind of device your kid is using.
The company offered free access for kids through the school that each child attended. To gain access the schools had to first to request it using this form. According to KTLA5 News, the response to this free access was overwhelming, there was some delay between when the school requests the free subscriptions and when the form is processed. And so many kids were given access through the end of school and the summer.
If you missed the free promotion when ABCMouse offered it, there are still some ways to get access to try it out. If you're not able to pay the $10 per month, or want to know what you're getting into first, whether it's worth the money, there are a few options.
Some public libraries have also set up free access. You can check to see if yours is one of them here.
If you would like to try out ABCmouse, the company is offering a no-obligation 30-day free trial which will give you full access to its programming.
For more information, visit ABCMouse.com.
This article was originally published on