Kinky Sex and Fetishes: How to Talk to Your Partner About Them
It's normal to want to try new things in bed, but communicating those desires can feel wholly unnatural. These tips can help.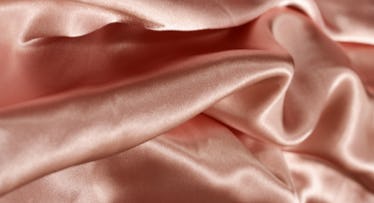 Chances are, you've fantasized about having kinky sex. Most people have, according to sex researchers and people who say words. It's also likely that more people have enjoyed what might be considered "fringe" activities in the bedroom than we would likely assume. So, the window of what constitutes "normal" sexual behavior is expanding. But not everyone has jumped onboard. Although, maybe they should. Studies show that novelty is a major contributor to sexual satisfaction, especially in the context of a long-term relationship. And, honestly, kinks and fetishes are nothing to be ashamed of.
Of course, there are a lot of opportunities to fail in the quest to become a sexual adventurer. Deliveries can go awry. Desires can be miscommunicated. At the end of the day, there's no shortage of ways trying to introduce something new can dissolve into an embarrassing misadventure. Yeah, talking to your partner about sex can be weird. Still, it's important to try. Listed below, we bring you a few different ways to kick off the conversation.
Start Small
So you want to try something new during sex. Maybe you've been thinking of bringing some BDSM, one of the most common fetishes, into the bedroom. Our advice is to start small. Remember, the acronym covers a lot of territory. It's probably better to err on the lighter side of the spectrum before throwing on the gimp suit. In fact, it's probably best to avoid accessories all together during the introductory phase. Instead, try talking to your partner about some light spanking, hair pulling, or maybe some edge play before diving into deeper waters.
Watch Some Erotic Films Together
We've said it before: if those who can't do, teach, then those who can't say, show. If you don't have the words to communicate a certain sexual interest, then don't worry. There is most certainly a video out there able to demonstrate your desires. As Rule 34 of the Internet states, "If it exists, there is porn of it." The professionals have a way of making things look more appealing. Just keep in mind that it's not realistic.
Read Some Erotic Literature
Ok, so porn might not be for everyone (although, research statistics would suggest that those who don't care for the medium fall within a decreasing minority). Fortunately, there's a slightly less explicit option out there to entertain, and it comes in the form of words. Erotic literature has become an increasingly popular genre over the past couple of years, with websites popping up all over the place designed to host this kind of content. Try combing through the selection. Find a passage that speaks to you, and your kink. Now go ahead and share it with your partner.
Go to a Sex Shop Together
Not everything has to have a specific aim and purpose. Entertaining more nonchalant activities can also help get the erotic wheels rolling. Try hitting up a sex shop with your partner. It's a low-stakes way to become familiar with what's out there. Sometimes, the best kind of inspiration comes when we aren't looking for it.
Let Pop Culture Guide You
Maybe these explicitly sexual options aren't for you. Don't worry; there are, in fact, some PG approaches to talking about R-rated activities. All you have to do is put on some TV. Want to put pegging on the radar? Just tune into Broad City for a brief introduction. Interested in analingus? The cast of Girls has got your back. Into a good spanking? Check out Secretary. Seriously, there's so much out there.
Amp Up Your Sext Game
Millennials have been accused of prioritizing digital communication over in-person encounters. And while that may come back to bite us in some ways, it does provide us with a skill set we can use to combat anxieties over speaking about sex, IRL. Chances are you text your partner throughout the day. Try introducing a little spice into the routine. You never know when a sexy message or sexy teacher outfit will spiral into a more substantial dialogue.
This article was originally published on