New York's New Family Leave is a Huge Win for All Caregivers
The newly announced family leave program will allow employees to take necessary family leave without fear of losing their jobs.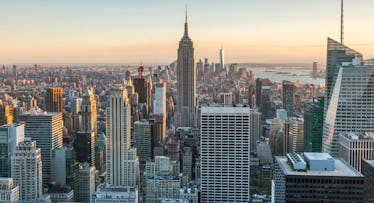 The state of New York has announced its new family leave program, which will allow employees to take necessary family leave without having to worry about losing their job or not getting paid. Thanks to these new regulations, up to 750,000 new parents and caregivers could have the ability to provide the essential care for their family that they could not previously. The program will officially begin in January of next year and employees will be able to take up to eight weeks of paid family leave.
Through the program, employees will still be earning 50 percent of their salary during the entirety of their leave. These benefits will expand over time, with employees being able to take 10 weeks leave starting in 2019 and up to 12 weeks by 2021. Similarly, workers will be compensated 55 percent of their weekly wage by 2019, 60 percent by 2020, and 67 percent by 2021. As far as new employees are concerned, those who work 20 or more hours per week won't become eligible to take paid family leave they've worked for 26 straight work weeks; if someone works less than 20 hours per week, they need to spend 175 days at work before taking leave.
This program is not just a victory for parents, but all caregivers, including those who often get overlooked. The bill explicitly states that family leave can be used "to bond with a new child, care for a loved one with a serious health condition, or to help relieve family pressures when someone is called to active military service."
Elderly care especially is so often ignored, despite the fact that it affects millions of Americans. New York has the third-largest elderly population in America, as approximately 2.6 million New Yorkers are older than 65. Combine that with the 240,000 babies born in New York each year, and this program could begin positively affecting hundreds of thousands of New Yorkers when it kicks off next year.
Of course, the program is not perfect and our country still has a long way to catch up with the rest of the world. Still, it's a step in the right direction by giving people the chance to properly care for the ones they love.
This article was originally published on