Polish Doctor Faces Threat of Deportation After Living in America for Nearly 40 Years
Lukasz Niec left Poland when he was five-years-old and spent the next four decades building a life for himself in America.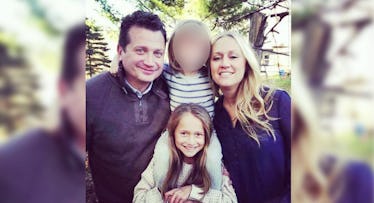 Lukasz Niec was five-years-old when his parents moved the family from Poland to Michigan in 1979. Lukasz initially received a temporary green card but became a permanent United States resident in 1989. But despite having lived here almost 40 years, the doctor and married father of two was arrested by immigration authorities last week after dropping his 12-year-old stepdaughter off at school. Lukasz has been serving time in the county jail ever since and now could be facing a possible deportation.
As a permanent resident with a renewed green card, Lukasz assumed that his immigration status was not an issue. According to his sister, he doesn't speak Polish and has no connection to the country of his birth.
According to a "notice to appear" from the Department of Homeland Security, however, Lukasz was arrested for two misdemeanor offenses 26 years ago. In 1992, he was convicted on counts of "malicious destruction of property under $100" and concealing stolen property. Both crimes took place as a teenager, he notes, and were the result of being caught up with the wrong crowd and making a stupid mistake. However, since both incidents involved "moral turpitude," according to the law, immigration authorities believe he is subject to deportation in accordance with the Immigration and Nationality Act.
Last week, Jorge Garcia's deportation to Mexico became a national story as many wondered why ICE and other immigration agencies are targetting hard-working parents who were brought to America as children. Now, another father could be separated from his family and forced to trade a life built in the US for one in a country he doesn't know. Trump claimed his policies would not encourage ICE and others to go after families, but as the President has allowed immigration authorities to ramp up their efforts and increase arrests and deportations, it's become increasingly clear that all families of 'Dreamers' are at risk of being torn apart.
This article was originally published on