Sarina Bowen: How to Write a Happy Ending to a Romance Novel
The bestselling romance novelist tells her son the truth about Happily Ever After.
by Sarina Bowen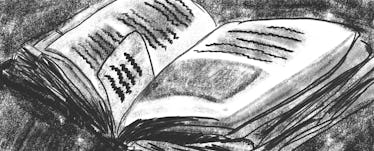 Anne Meadows for Fatherly
Dear Boys,
I know your interest in Valentine's Day extends only as far as the heart-shaped candies. But Valentine's Day is big business in this house. True love pays the bills. Summer camp is sponsored by sunsets. Your college fund is built upon witty banter and meet-cutes.
I'm aware that my career as a romance novelist baffles you. After all, you recently complained about an author who ruined your perfectly good fantasy novel by putting a romance in it. Someday soon you'll understand why those parts are there.
In fact, romance novels are the single largest genre, with the fattest sales in the bookstore. They're also the books most often maligned by comedians and literary snobs.
So why are both of these things true?
The short answer is sexism. Romance is a genre written largely by and for women, so it's derided as formulaic and trashy. Never mind the predictable body count of the glossy thrillers in the front of the bookstore. We live in a culture where violence is tolerated but romance and bare bodies are scandalous.
Serious question — which book would you feel more comfortable carrying openly down the hallway of your middle school: one with a dark, grim cover depicting blood and gore, or a pink one with roses and a happy couple embracing? I can hear it now. "Duuuuuuude. What is that?"
Nevertheless, my readers know what they like. They're here for the emotional turning point — that moment when the hero finally realizes how much he needs the heroine. And they cheer for the heroine who finds her own voice before she can harmonize with his.
In other words, romance novels are a lot like those books you enjoy — the ones with dragons on the covers. They both take readers on a journey. And they both demand that their heroes grow and change before the last page.
But there is one difference. A romance usually ends with a declaration of love, or even a wedding. Then the story is over. The next book will invariably feature her quirky roommate, or his brother. (Brothers are so popular in romance that some authors have been forced to turn to cousins when a series becomes an unexpected hit.)
There are no sequels. Each title in my catalogue belongs to a new couple. Except for one.
In 2015 my collaborator and I had a surprise hit. You've seen the cover lying around our house — with six-pack abs and a hockey stick? Okay, fine — that describes several of my books. But this particular one did so well that readers demanded a sequel.
The sequel wasn't easy to write. We had to put those characters through hell again, and then bring them out on the other side. We eventually delivered, and the book was well-reviewed. It too hit a bestsellers list and was translated into German, French, and Thai.
But romance readers are smart. They know there's no such thing as a Happily Ever After (or HEA as we say in the trade.) The I-love-you's are only the beginning. The wedding is only a single chapter, and it's near the beginning of the story, not at the end.
In fact, the sequel didn't sell as well as the first book. Some readers have said they can't bear the idea of a new threat to their favorite fictional couple.
They know it hurts, because they've been there.
Falling in love is amazing. Someday you won't mind kissing in your books. And I can't wait until the day you come home and tell me you've met someone you can't live without. When that feeling finally grabs you, hold on to it. Take all the goofy selfies you want. And frame them all over your home.
You'll need them, because all romantic sequels are difficult to write. A real-life romance lasts more than 50 years, if you're lucky. And some of those years will be hard.
Romance novels, though, aren't supposed to be realistic. The cowboys all have dimples and fine manners. And there are enough attractive single billionaires to populate the Top 100 at Amazon. Alfred Hitchcock put it this way, "What is drama but life with the dull bits cut out?"
If I could cut the dull bits out of your lives, I would, starting with your algebra homework. But alas, I cannot. Just as I can't predict to whom you'll give your heart.
Fall in love as many times as you wish. Write your own meet-cutes and grand gestures. But compose your wedding chapter wisely. Let it costar someone who's willing to write a tricky sequel at your side.
Love,
Your Mom
Sarina Bowen is a mother and the author of two dozen romance novels, including the bestseller Brooklynaire, HIM, Boy Toy, Overnight Sensation, and The Accidentals. Her books have been published all over the world.
This article was originally published on