Understanding So-Called "Geriatric Pregnancy"
Risks to maternal health and pregnancy do increase with age, but can be managed.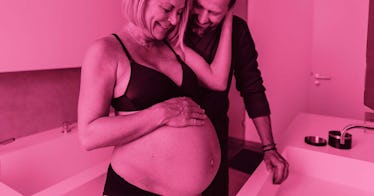 The United States birth rate is in decline, but there is one group bucking the trend. According to statistics from the Centers for Disease Control, births to women from the ages of 35 and 45 have increased slowly but steadily since the 1990s. That means more women are having what was once dubbed a geriatric pregnancy — a phrase meant to highlight high risk. And while the term geriatric pregnancy has fallen out of use, and the increased risks are manageable, the negative connotations still make pregnancy nerve wracking for women in their late 30s and early 40s.
Yes, it's true that some birth risks increase with maternal age. But OB/GYNs and fertility experts are clear that with preparation and thoughtful care, pregnancy for women approaching mid-life can be as successful and healthy as any other.
What Is a Geriatric Pregnancy?
What Are the Risks?
Advanced Maternal Age Risks are Manageable
Some Reassurance
This article was originally published on