The Best U.S. Children's Hospitals of 2017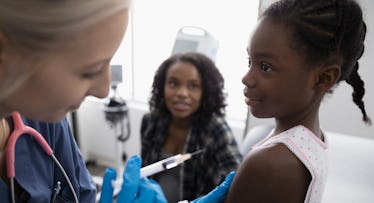 No parent wants to think about taking their kid to the hospital, but Boston Children's Hospital may be the best place to face medical adversity. For the 11th year in a row, US News & World Report has made one of the hardest decisions a bit easier for parents, by ranking 82 of the best Children's Hospitals and placing the top ten in their coveted 2017-18 honor roll.
The rankings were calculated from a mixture of clinical data and survey data from 11,000 doctors who specialize in pediatrics. Each hospital's score depends on it performs in three areas: clinical outcomes (i.e. maximizing cancer survival rates), efficient coordination of care (complying with best practices), and providing sufficient care-related resources (outpatient programs for specific conditions). Boston Children's Hospital, home of the largest research program at a pediatric medical center in the world, took the top spot for the third year in a row, after dethroning the Children's Hospital of Philadelphia in 2014.
"Our patients and families drive our determination to reach higher and explore new and innovative approaches to care," says Kevin B. Churchwell, EVP of Health Affairs and COO of Boston Children's said in a statement. "These rankings reflect how they inspire us to be better, to do more and to constantly move the bar higher."
This article was originally published on