Six 'Dumb Phones' for Kids With Screen Time Addictions
These simple devices let your kids communicate but offer no distractions along the way.
by Jon Gugala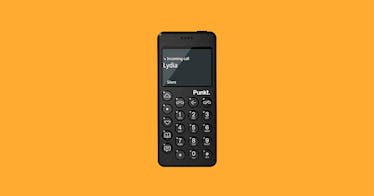 Sometimes cold turkey is the best means of stopping budding addiction in its tracks, and if your child is showing symptoms of a smartphone dependency, a dumb phone may be the most immediate solution. The dunce of the cell phone world doesn't have the bells and whistles of an iPhone or Android, which create tiny dopamine releases in your child's developing brain — and that's the point. Without social media chimes at the dinner table, your child won't be lured into his or her private digital world. You'll see eyes, and, if you're lucky (and not in the midst of puberty), maybe a smile or a few snatches of conversation about his or her day. The best smartphone alternatives for kids cut out screen time-limiting apps or calls for discipline; instead, they provide the bare essentials of calls and texts only. So if you're a concerned parent, it's time to do some online shopping and prepare for an intervention.
Many dumb phones are reminiscent of the old brick-like cell phones you bought before that Apple device that encouraged you to tap and swipe. Others are intentionally crafted to be both beautiful and minimal, filtering out features that are standard on smartphones. And finally, there are phone alternatives, devices that let you communicate with your son or daughter without a keypad or screen. All provide talk and some provide text, but none provide easy access to social media, streaming, and social media. Bonus: The comparatively low cost of these dumb phones means you won't need to take a second job should the device break, which may be the smartest choice of all.
Every product on Fatherly is independently selected by our editors, writers, and experts. If you click a link on our site and buy something, we may earn an affiliate commission.