Win Any 1-Year-Old's Birthday With One Of These 9 Presents
Apr 28 2016, 8:36 PM
Share
Buying presents for a baby means that you're really buying a symbolic gift for the parents. Because babies can have a ball with — well, a ball. If you're trying to get in the good graces of mom and dad and win that first birthday, you might want to check out these hand-picked gifts. They're unique (because you're the thoughtful friend), ridiculously safe (because you're the mindful friend), and come in a variety of price points (because you're the friend who has an expensive kid of their own).
Green Toys Dump Truck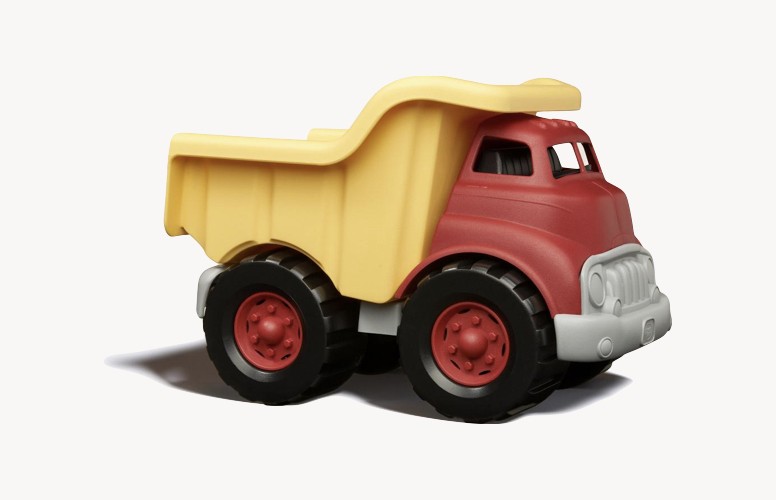 It's universally understood that kids love trucks. The fact that we're all not just rolling around in semis, honking horns and sporting sexy mudflaps is astonishing. But while you'd never put any part of a Mack truck in your mouth, these toy trucks from Green Toys are 100 percent recycled plastic that is BPA, PVC, and phthalate-free. Great for those young drivers who don't know the difference between a pacifier and a gear shifter.
Eco-Kids Dough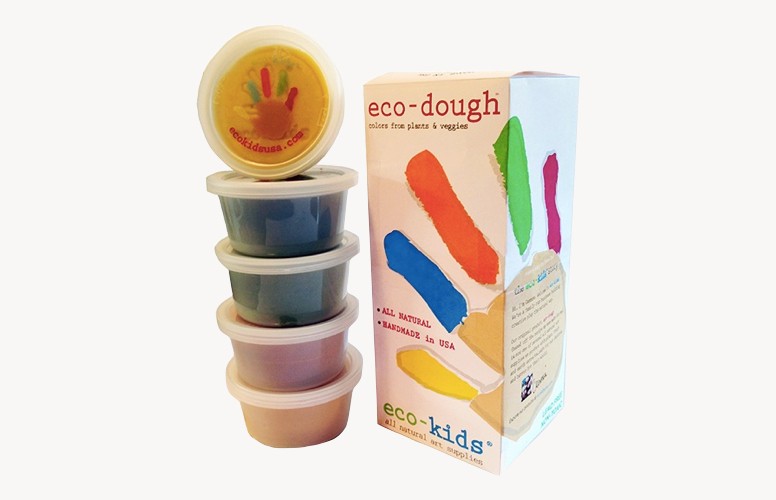 Play-Doh is for philistines. Now, this — this a lump of clay worthy of gift wrapping. True to its name, Eco-Kids uses earth-sourced ingredients that include plant, fruit and vegetable extracts, and essential oils keep the dough soft and pliable. But can you extrude it in star shapes? (You can.)
---
Folkmanis Chicken Puppet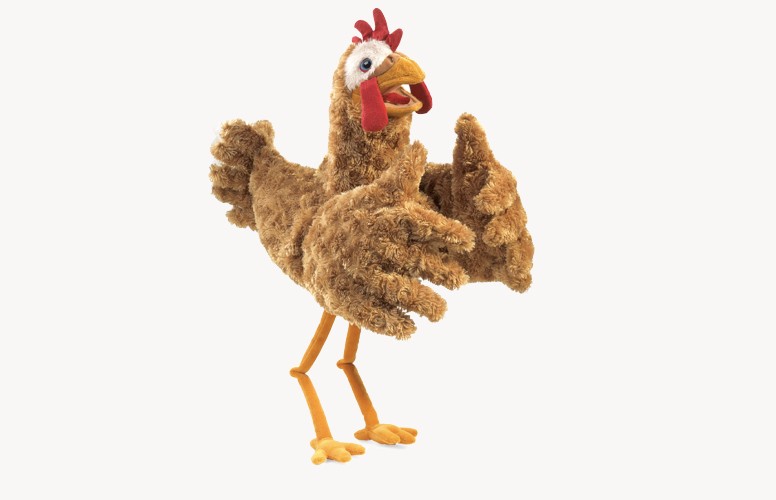 Chicken — you can boil it, bake it, roast it, fry it … nugget it. But as far as babies are concerned, the best use for this Folkmanis chicken puppet is playing with it. This puppet has fully articulated wings and an adjustable beak, so they can reenact their favorite scenes from Chicken Run. You know, if they were allowed to look at screens yet.
Plan Toys Speed Boat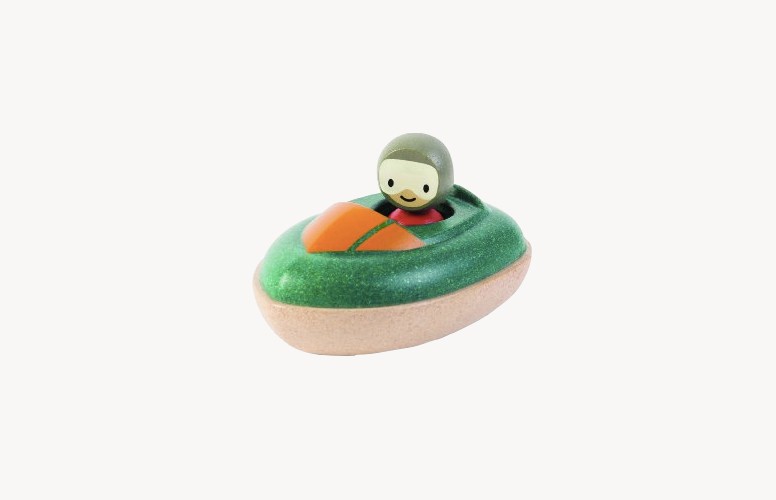 Plan Toys makes sustainable, wooden toys that give back to the environment as much as the gas-guzzling vehicles they're modeled after take away. And because it's made from non-toxic wood, this tiny speed boat is also as safe on the water as it is in a baby's mouth. Sounds like a good excuse to play sea captain and Kraken.
Lost My Name's computer machines create unique narratives and illustrations based on birthday boy or girl's name and hometown. Once that kid sees their name in stars and their house from Santa's perspective — does it matter how it works? The only downside: They might start assuming everything is personalized. Good luck getting Chuck E. Cheese to spell their name in pepperoni.
Blockitecture Bundle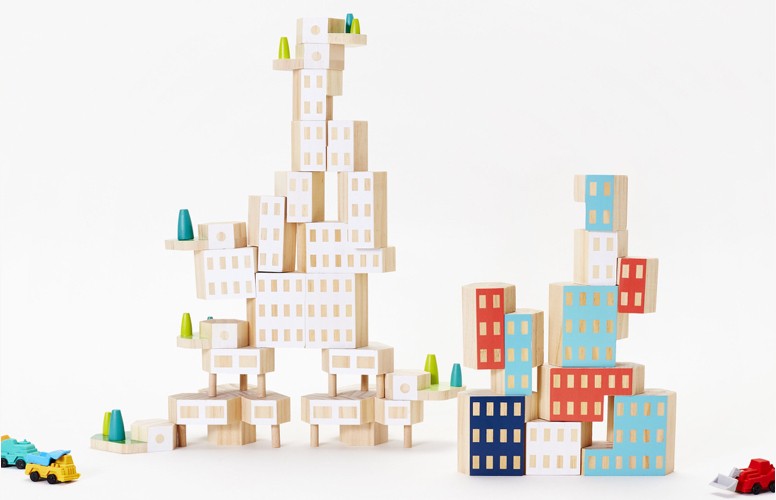 Most building blocks are about as square as their shape. Not that a baby cares about having the coolest, hexagonal, cantilever-able (Is it a word? Sure!) stacking toys to build their virtual cities — but their dad might. Make sure that when the parents unwrap this one, you look like a super-thoughtful architect.
Early Rider Spherovelo Ride-On Car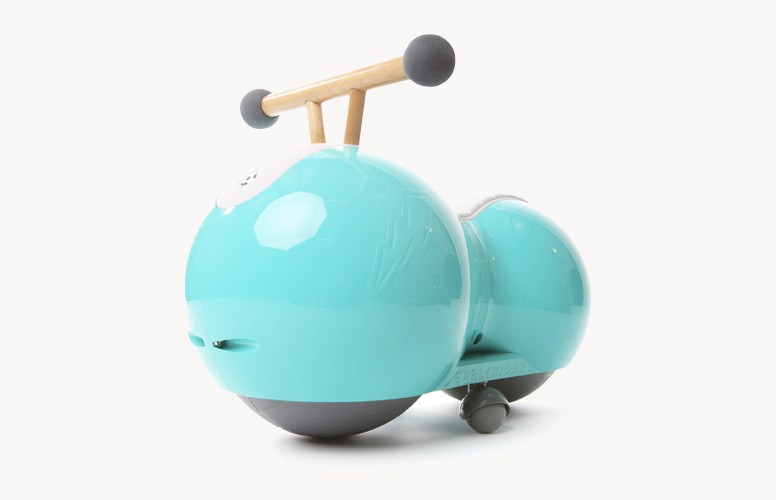 Winner of the Creative Child Magazine 2015 Top Toy of the Year Award and Junior Design Award for Best Toy, this ride-on offers documented proof that this kid is going to be more stylish than all the other uncoordinated babies discovering their sense of balance. Once they get the hang of it, the side casters can be removed so they can also show off how much better at bike riding they are than everyone else.
Tegu Magnetron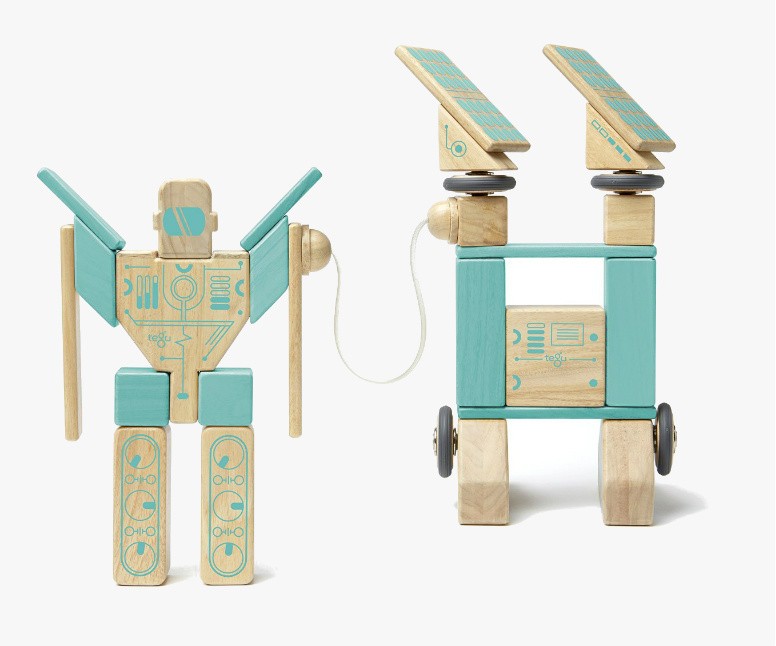 Tegu's block sets combined the aesthetics of handcrafted wood with the secure building capacity of plastic by ingeniously magnetizing each piece. Now it's selling themed sets like Magnetron, which can be configured into all sorts of weird robots. Bonus points for the ability to blow some kid's mind by making the robot arms move with a small magnetized block hidden in your hand. With great power comes … well, they're one, so don't worry about it.
Naef Rainbow Wooden Musical Toy & Puzzle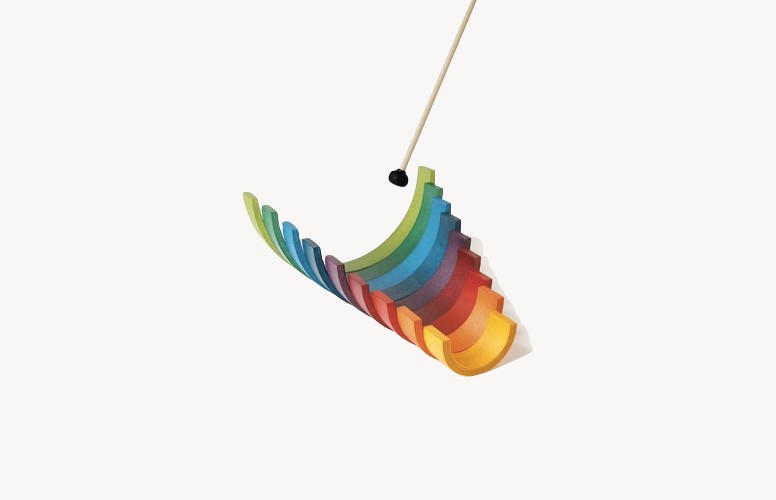 So you want to teach that kid to make music and stack stuff? And you're super-ass rich? Well, has Naef got the toy for you! The wooden arches are perfect for discovering different tones or building a rainbow in multiple configurations. Either way, it looks gorgeous, unlike that little xylophone on wheels you used to tug around as a kid, which only came in one configuration: Death trap at the top of the stairs.