The 8 Best Roblox Toys for Fanatical Gamers
They pay tribute to the immensely popular video game.
by Donna Freydkin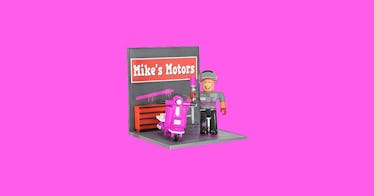 Roblox is a free game platform, with those very annoying in-app purchases, that lets users program games and play games programmed by others. It's immersive and addictive and insanely popular, especially with tweens and teens. Whatever your take on screen time, Roblox is like sugary cereal: mostly unavoidable, not entirely great for you, but easily consumed and not the end of the world. The best Roblox toys are engaging real-world items that reflect the ethos of the game and encourage kids to bring their virtual world into the real one.
Every product on Fatherly is independently selected by our editors, writers, and experts. If you click a link on our site and buy something, we may earn an affiliate commission.
This article was originally published on