The Best Kids' Night Lights To Help Them Go To Sleep and Stay Asleep
by Lexi Dwyer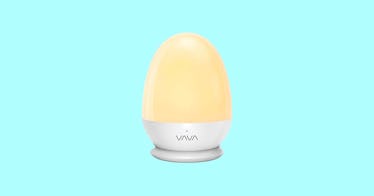 When you have kids, the deep, truly restful sleep of your single days becomes a nostalgic, distant memory. Babies scream when they're hungry or need a diaper change. Toddlers scream because…well, it doesn't really matter, because it just sucks and disrupts your sleep and turns you into a zombie. That's why night lights for kids and toddlers can be an indispensable tool to help them sleep through the night.
A well-placed kids night light can help ease fears of falling asleep, or cast just the right amount of glow for a feeding session or diaper change. When you buy a night light for your children, make sure it's easy to charge, has adjustable settings, and looks cute enough that it won't freak them out and thus work against its own purpose.
Every product on Fatherly is independently selected by our editors, writers, and experts. If you click a link on our site and buy something, we may earn an affiliate commission.
This article was originally published on