The Best Unique Father's Day Gifts Under $50
Options for every kind of dad.
by Donna Freydkin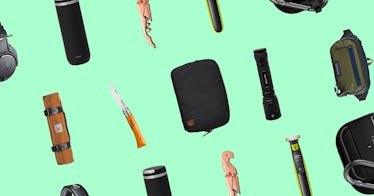 Parenting is its own reward, and you can't put a price-tag on love. We all know it. And yet, when Father's Day rolls around each year, that's sort of the task before us — scouring the Internet for the best Father's Day gift that will reflect how much we value everything dads do. And it can't just be a generic expression of gratitude — it's about finding a gift for dad that he'll actually appreciate and put to use.
This year, when so many of our activities are limited to home, backyard, and neighborhood, finding a creative gift for dad is a challenge — and an opportunity. Father's Day gifts tap into his passions and interests, or maybe turn him on to something new, which is what all of the sub-$50 gifts below reflect. Chances are pretty good that you'll be able to find something on this list that the husband or dad in your life will love. Happy shopping.
The Best Gifts for Dad Under $50
Every product on Fatherly is independently selected by our editors, writers, and experts. If you click a link on our site and buy something, we may earn an affiliate commission.