5 Electronic Hand Warmers to Save Your Fingers (and Phone) This Winter
Not only do these pocket-sized rechargeable devices warm your hands, but they also rejuvenate your depleted phone.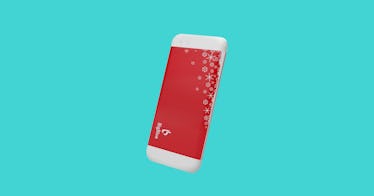 We all deserve better hand warmers. Those little disposable packets are an environmental headache, never last as long as you want, and always, always, slip out of your pocket when you need them. Might we suggest a better alternative: the electronic hand warmer. The best of these pocket-sized, rechargeable gadgets offer a range of heat settings to keep your digits toasty and double as backup batteries for your phone, which tends to lose power faster on colder days. Some even have flashlights. So, as winter approaches, consider one of these five electronic hand warmers that we — and plenty of reviewers — love.
OCOOPA USB Hand Warmer/Power Bank
This double-sided hand warmer starts cranking out heat three seconds after you hit the power button. It offers three different levels to choose from with the highest churning out a whopping 131 degrees of heat. Made from aircraft grade aluminum wrapped in plastic, it's durable and good for up to eight hours of continuous use per charge.
The Outdoors Way Electric Hand Warmer
Designed for hunters and other hardcore outdoors types, this hand warmer offers double-sided heat and up to seven hours of warmth per charge. Made of aluminum, it offers two heat settings, doubles as a backup battery, and packs a 55-lumen flashlight that has an emergency strobe setting. It comes with its own carrying case for added protection.
Human Creations EnergyFlux Ellipse
The best-reviewed hand warmer on Amazon, the EnergyFlux has two settings (109 or 120 degrees) and a run time of up to 6 hours. Once you turn it on, the heat emanates from both sides. An easy to use power button allows you to conserve energy during the day, while a top-mounted led display allows you to keep tabs on the battery level.
Human Creations Energy Flux Slim
Although it's the smallest model here, the flux slim still packs a powerful punch. It has many of the features of its larger brother — two heat levels, a 4400 mAh battery, push button power — but it's half the size. That means you can toss it in the pocket of your jeans and it won't look like you have a thigh growth out. Plus, its aluminum skin looks sharp.
Big Blue Hand Warmer
The Big Blue is, well, big. But the smartphone-sized double-sided warmer offers two power levels, a LED flashlight, and a 6,000 mAh battery that offers nine hours of continuous warmth on the lowest setting. While it's too big for a pants pocket, the large size offers the most surface area so your hands can warm up faster.
This article was originally published on