Best Head Lice Treatments Because Lice Are Nasty
If your kid has lice (hey, it happens), you are going to need a shampoo. Here are the bottles to buy.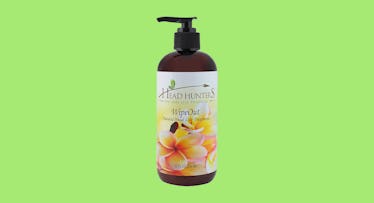 Dealing with a child who has head lice is an exercise in frustration. Having a good lice shampoo or a reliable lice treatment on hand will save you a lot of irritation. Miniscule in size and mighty in strength, these insects latch on to strands of hair and can seem impossible to get rid of. Small consolation, but you are not alone in your struggles: About 6 to 12 million kids ages 3 to 11 get head lice every year, according to the Centers for Disease Control. The good news is that, despite the may fear-mongering myths about lice, the critters aren't dangerous to your child's health, although they can cause scalp irritation and itchiness.
Treatments vary, but in most cases the first line of defense is to wash your child's hair with a lice-specific shampoo.
"You need a really good comb. We have something called the Terminator. It's awesome. The teeth need to be close together. Cheap and plastic won't cut it. The nits are so hard to get out," says Risa Barash, owner and founder of Fairy Tales hair care, which treats lice.
Per the Mayo Clinic, more research is needed to prove that any specific products work to actively repel lice. But some ingredients, including rosemary, citronella, eucalyptus, tea tree and lemon grass oils may be effective. But here's the catch. They're classified as natural, so they're not regulated by the Food and Drug Administration.
Still, says Barash, "lice don't like the smell of rosemary, tea tree, peppermint, citronella, and lavender. Nothing is 100 percent. But given the choice, they'll pick another head that doesn't smell like it."
Sprays and lice shampoos aside, you can teach your kid avoid head-to-head contact with other kids. Teach them to not share hats, headbands, brushes, headphones or anything else that touches their noggin. And instruct them to keeps their hats and other clothing separate from those of other kids.
As far as treatments go, the options range from chemical washes to all-natural rinses, each of which has its pros and cons. These are some of the best in each category.
Best Lice Treatments
Every product on Fatherly is independently selected by our editors, writers, and experts. If you click a link on our site and buy something, we may earn an affiliate commission.
This article was originally published on