12 Kids Books That Feature People of Color
Our world isn't all white. Why should our kids' books be?
by Fatherly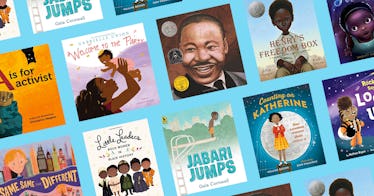 There's never been a more critical time to teach children to appreciate, understand, and celebrate diversity. And yet, the vast majority of kids' books feature Caucasian characters who don't begin to reflect the world we live in. Buying a children's book whose protagonists are people of color won't fix systemic racism, police brutality, or racial injustice, but having open, candid discussions with children about skin color, framed around shared stories, can help you raise kids who are more socially conscious and race-aware. Here are a few standout books to help you do it.
Every product on Fatherly is independently selected by our editors, writers, and experts. If you click a link on our site and buy something, we may earn an affiliate commission.
This article was originally published on