The Best Humidifiers for Babies
A range of options and looks for every home — and budget
by Jon Gugala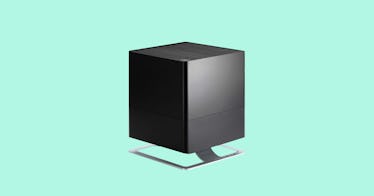 If you live somewhere without much rainfall and or brutally cold winters, a humidifier can do wonders to combat the effects of a harsh climate. By adding some moisture to the air in your home, humidifiers bring major health benefits, from preventing nosebleeds to alleviating dry skin, particularly for babies. Indoor humidity levels above 43 percent can reduce static electricity, curtail allergens, and even reduce the chance of airborne viruses like the flu.
But don't take our word for it. According to the Mayo Clinic, humidifiers can have important health benefits for babies and adults. With proper care, a great baby humidifier can help prevent chapped lips, moisten parched sinuses and even make a cold easier to bear. Adding a humidifier to your baby's nursery could make winters that much more comfortable. Of course, poorly maintained humidifiers can do more harm than good. Ever opened one that hasn't been regularly cleaned? It's gross to look at and even grosser to breathe in, so be sure to take care of your household humidifier.
There are dozens of baby-friendly humidifiers on the market, and as with other home appliances, you have to factor in the cost, the features you need, and how it'll fit into your decor. In a nutshell, you want the model you choose to do its job without becoming an eyesore. Read on to find the best humidifier for babies and kids.
Every product on Fatherly is independently selected by our editors, writers, and experts. If you click a link on our site and buy something, we may earn an affiliate commission.