The Best Baby Food Subscription Services and Plans
As more parents struggle with busy schedules, ready-to-eat meal services for babies and kids are growing in popularity.
by Dave Baldwin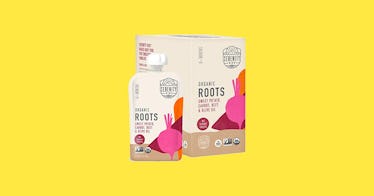 Every parent wants the best baby food for their growing kids, but as they get older and out of the breastmilk- or formula-only period, parents are faced with the tricky question of what organic baby food to feed them. There's also the fact that busy parents often don't have time to make intricate, healthy meals for their little ones, and may turn to processed food to fill the gaps. And good luck if your child is a picky eater whose idea of being adventurous is dipping chicken fingers into honey mustard. Behold the world of baby food subscriptions and delivery services, which provide a range of organic, non-GMO, sugar-free baby food concoctions in the convenient format of a food delivery box. They offer up a win-win situation: you don't have to cook or even go to the store, and your kid will chow down on plenty of good stuff, including fruits, vegetables, and even quinoa.
If you're having pre-made baby food delivered, make sure to check the ingredients and the nutritional value of each brand. The ones on our list, whether plant-based or not, are transparent about what's inside. Decide on the frequency that works for you; most of the delivery services can be tailored to your specific daily, weekly, or monthly needs. It goes without saying that none of these options are cheap, but prices vary so make sure you read the fine print. Pouch, jar, or plate? That's entirely up to you. But if you opt for plated baby foods, they are heat-and-eat, to make things even easier. There's even a curated bundle for the pickiest of picky eaters.
Note that the majority of the prices listed below vary widely depending on the plans you choose, the frequency, and how you personalize your meals.
The Best Baby Food Delivery and Subscription Services
Every product on Fatherly is independently selected by our editors, writers, and experts. If you click a link on our site and buy something, we may earn an affiliate commission.
This article was originally published on