The Best Ball Washes and Creams to Prevent Sweaty Balls and Swamp Crotch
Because you want to keep the boys nice and dry.
by Jon Gugala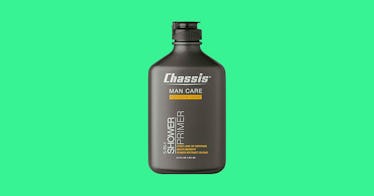 Whether you're coming back from the gym, returning from a long day of work, or just putting your feet up after an afternoon spent chasing your children, having a sweaty crotch or sweaty balls is an inconvenience at best and painful at worst. That's why it's a good idea to have a ball wash or ball cream in your inventory.
"Because of skin combined with friction and sweat, the general area is particularly at risk for skin issues," says Dr. Joshua Zeichner, the director of cosmetic and clinical research in the department of dermatology at Mount Sinai Hospital in New York.
With these conditions, Zeichner says, your testicles are prone to all sorts of medical maladies, included fungal infestations, hair follicle infections, and everyday chafing. The bottom line is your boys are under assault, the crotch stench is the fog of war, and there's no better time than the present to launch a counteroffensive.
Luckily, more and more companies have sniffed the winds of change and are releasing ball washes and creams specially designed with the modern crotch in mind. These offerings are made not only to clean but to address the root of the problem: moisture. They'll all do the job of turning your stinky jungle into a scent-free Sahara. Here's a selection of the best ball washes and ball creams to have on hand.
Every product on Fatherly is independently selected by our editors, writers, and experts. If you click a link on our site and buy something, we may earn an affiliate commission.
This article was originally published on