'Finding Raffi' Podcast Tells the Full Story of the World's Greatest Kids' Musician
'Finding Raffi' is out now.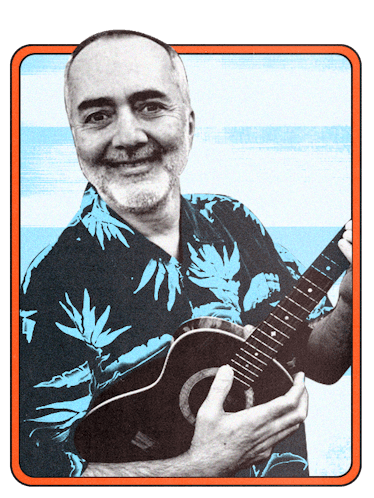 Emma Chao/Courtesy iHeartRadio; Fatherly; Getty Images
There is only one GOAT of children's music and his name is Raffi. Since 1980, parents and children around the world have been singing along to the brilliant and beautiful music of Raffi Cavoukian. And now, the whole story of his journey is the subject of a stunning new podcast from iHeartRadio and Fatherly.
Debuting on January 18, 2022, Finding Raffi will reveal Raffi's entire story and philosophy, including his views on environmentalism, and his revolutionary concept of "child honoring." To Raffi, children are never people to be talked down to, they're just smaller people, a concept which comes across beautifully in his enduring music. We all love Raffi not just because our kids love him, but because his music is actually great. And in the podcast, as Raffi's roots as a protest singer are revealed, along with his amazing music connections (his very first album was produced by the same man who went on to do U2's Joshua Tree!) the reasons why he's so darn good will be made clear. Raffi's songs are sung constantly, but the man himself is something of an unsung hero. Until now.
Finding Raffi is Fatherly's follow-up to the Peabody-nominated Finding Fred podcast, produced with iHeartRadio and Rococo Punch. The host is Chris Garcia, a comedian, and podcaster (of Scattered, an incredible podcast about Chris facing his dad, a Cuban emigrant, as he suffers through dementia), and the story includes music with notable musicians, environmentalists such as Philippe Cousteau and Chris Hayes, and Meena Harris.
Here's an audio trailer of what to expect.
Finding Raffi debuts on January 18, 2022, on multiple podcast platforms including
This article was originally published on