36 Uniquely Fun Fall Activities For Kids
Time to carve the turnips.
by Emily Kelleher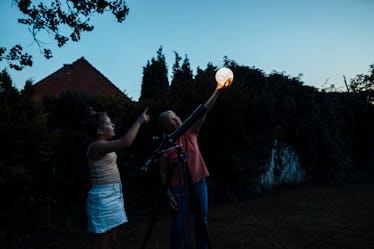 Getty Images
Fall is probably the best season for active kids. The cool weather begs them to play outside, the harvest draws them to farms, and Halloween looms, letting the spooky fun in all season long. But it doesn't all have to be about leaf piles and forced hikes — fun though those are. This is a season that asks you to stretch your activities and try something new. Here's your inspiration.
This article was originally published on