WTF? Disney Plus Will Charge Families Nearly 30 Percent More For Ad-Free Plan In 2023
Remember when Disney+ only cost $6.99?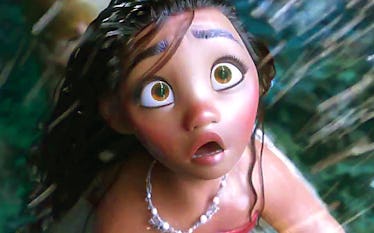 Disney
Remember when paying for a streaming service implied that you could dodge commercials? Well, forget it. As of now, nearly every single streaming service will charge you extra for a plan that excludes ads, and that includes the one subscription you might assume you didn't have to worry about. Turns out, Disney+ is jacking up its monthly subscription fee by about 27 percent in October 2023. For families who want to opt out of ads popping up while trying to watch Disney+ with their kids, this is a shocking price increase. Here's how the new Disney+ pricing tiers shake out.
On August 9, 2023, Deadline and others reported that Disney+ will increase its ad-free subscription plan by three dollars on October 12, 2023. As Deadline put it: "As Wall Street has increasingly scrutinized profits as opposed to subscriber gains, Disney and its media peers have come under pressure to improve the economics of their streaming businesses." Translation: Streaming-only subscriber models aren't making nearly enough money to justify their existence.
These economics are confusing, but the new emerging reality is that it would seem that a commercial-free streaming world was never going to be sustainable at all, partly because the entertainment folks adopted the wonky tech world business model of pursuing market share goals over actual profits. One way streaming services are coping with this ongoing crisis is by brutally dropping shows from their platforms, all in an effort to get tax breaks. For families, this means Willow and Mysterious Benedict Society on Disney+ simply vanished overnight this year, while the Nickelodeon kids series Star Trek: Prodigy was similarly yanked from Paramount+ unceremoniously, despite its second season already being in production. Prodigy is still available on Blu-ray, and will likely show up on a different streaming platform next year. But, shows like Willow have more uncertain fates, since Disney+ has never, not once, released any of its original shows or films on DVD or Blu-ray. Since 2019, anything that was made for Disney+, from The Mandalorian to the Marvel shows, simply doesn't exist on physical media.
But these are all cost-saving measures for Disney+, which is not the same as making money. And so, while investors and other financial folks might be happy about a straight-up price hike, families, once again, are going to take the hit for something they were promised was going to be an inexpensive solution to their streaming entertainment needs. Disney+ was only $6.99 per month when it launched in 2019, and there was no talk then about ads. Just four years later, the cost for families has skyrocketed.
Disney+ 2023 price increases
Currently, the price for an ad-free version of Disney+ is $10.99. As of October 12, 2023, that will shoot up to $13.99 a month. If you don't mind ads, Disney+ will stay at $7.99 a month. If you want to bundle Disney+ and Hulu together and get no ads, that will run you $19.99 a month. Technically, this is a new feature, since previous Disney+ and Hulu bundles weren't offering an ad-free option mostly because Hulu's had ads for quite some time, and Disney+, at least initially, didn't have a bunch of ads.
So, just for Disney+ and Hulu alone, families are looking at about 20 bucks a month if they want to avoid the time-consuming hassle of ads while streaming shows and movies together. In a sense, TV is reverting back to the time before streaming, when watching commercials, even on cable, was just a fact of life. But now, all of these services cost more than cable ever did, and are rapidly starting to feel way less convenient.
Debating about whether or not Disney+ is "worth it" isn't really an option for most families. There's a good chance many parents are utterly reliant on Disney+ for a lot of programming. At this point, Disney+ is a bit like your cellphone; you don't like how much it costs, or how often there are service increases, but, ultimately, you're trapped. Will it ever get better? Will streaming TV return to the glory days of actually seeming cheap and easy? Right now, the answer seems to be a weary, and bleak, no.