The Best Products to Protect Your Shoes & Boots From Winter
Fall and winter weather is out to get your shoes. Fight back with these products, and your kicks will still be looking good when the snow finally melts.
by Hudson Lindenberger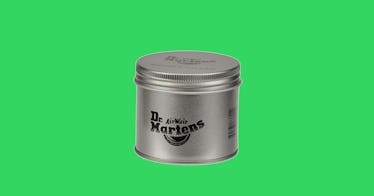 It's officially October, and cooler, wetter weather is on the way. Rain and snow can wreak havoc on that pair of Vans you just bought, and potentially even ruin those new boots you bought for the fall. Most people will apply a waterproof spray to protect their shoes, but that's actually one of the worst things you can do.
"Waterproof sprays actually block the pores in most shoes, especially leather, creating a sauna like effect inside that leads to smellier shoes," says David Mesquita, the vice president of Leather Spa. Waterproof sprays, he says, can also make it more difficult to clean, condition and polish your shoes.
Instead, Mesquita recommends water-resistant spays, leather conditioners and shoe waxes to keep shoes (except patent leather, which won't absorb any treatments) safe from moisture. But regardless of the specific product you choose, make sure your shoes are clean before applying (use a suede brush and eraser on suede or nubuck shoes) and test it on a small, inconspicuous area of the shoe before slathering it on the whole thing.
While wearing a tough pair of boots is obviously the best move, it's not always possible. Here are seven products Mesquita recommends that will keep your shoes looking great no matter how brutal a winter we have.
Dr. Martens Wonder Balsam
This shoe wax, per Mesquita, acts like a polish for your leather shoes. It will bring out their natural luster and create a protective, water-repellant barrier. The mixture of lanolin, coconut oil, and beeswax also softens the leather and prevent salt stains from becoming permanent.
Scotchgard Fabric Protector
This spray is designed to prevent stains on fabrics around your house, but it also works wonders on shoes. Any water that hits a Scotchgard-treated surface won't be able to penetrate, so your feet will stay dry and your footwear will be unaffected by moisture. For best results, Mesquita recommends applying a few coats once a week.
Scotchgard Suede & Nubuck Protector
Another great product from Scotchgard, this spray that was designed specifically for suede and nubuck, two materials that are particularly susceptible to damage from rain and snow. It'll make your shoes water-resistant and repel salt stains to prolong the life of your shoes.
Blackbox Leather Conditioner and Cleaner
This leather-only conditioner adds water resistance and helps restore shoes that have lost some of their luster. It absorbs quickly, softens and imparts a nice shine to the leather. It's perfect for rejuvenating your kicks mid-winter.
Leather Spa Water and Stain Protector
According to Mesquita, Leather Spa uses this product at all of their locations. The nanotechnology spray will work on any shoe surface save patent leather, so it's perfect for canvas tennis shoes. Use it once a week if the weather isn't great.
Lexol Leather Care Kit
Use one of the two included terry cloth applicator pad with the leather cleaner spray that will remove stains that have accumulated on your shoes. After a thorough cleaning, user the other with the conditioner spray to restore sheen and add another layer of water resistance.
Red Wing Heritage Mink Oil
Mesquita recommends this mink oil from Red Wing shoes if you know you're going to be stuck outside in bad weather for an extended period of time. It's a combination of lanolin and silicon that creates a hearty barrier between your toes and the elements. It can close some of the pore of the leather, so be warned: your shoes will likely become less breathable. Use this oil on leather only, and save it for days that you know are going to be tough on your footwear.
This article was originally published on