Maxwell Shows Us That Big Afros and Natural Hair Are Here To Stay
One thing is for sure, nautal hair has always been on trend. Here's how to go big and bold with a coily 'fro look.
by Bryan Levandowski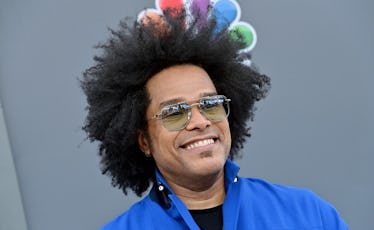 When it comes to natural hair, the best motto is: If you've got it, flaunt it, which is exactly what Maxwell does best (besides sing and dominate top ten charts, of course). His voluminous mane of thick hair makes a bold style statement that fits his personality as well as his look and perfectly suits any style and occasion.
Why It Works
Maxwell is known for his style, whether rocking a svelte suit or channeling the prints and textures of the 70s, so it's only natural that his hair meets the same high-fashion expectations.
Although he's letting his natural texture and volume fly, he's used a light oil to keep hair conditioned and a pick to give the overall look shape and evenness.
The tinted wire frames lend the perfect finishing touch to the 70s-inspired look.
How You Can Make It Work
If you've got the natural texture, the key to rocking a solid big afro is grooming it just enough to keep it looking sleek and healthy. Regular maintenance helps keep it at a length you're comfortable with, and picking it out every now and then ensures you've always got the ideal amount of shape and volume.
Get The Look