A Savvy Dad Shares His Best Tips For New Parents On A Budget
Here's how to baby-proof your finances.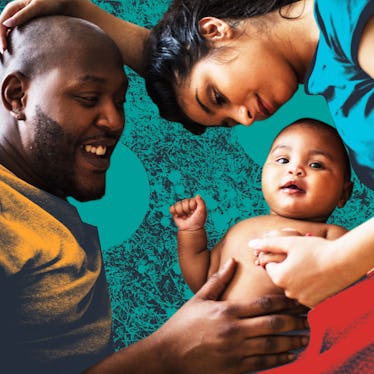 The first year of parenting is all about staying nimble, being flexible, and rolling with so many changes — and I'm not only talking about all those diapers! As a new parent, your schedule changes daily, energy levels fluctuate dramatically, and your budget could really stand to be baby-proofed with Klarna.
Even before you've polished off all the leftover cake from the baby shower during late-night feedings, the new baby supplies (given so kindly as gifts) have dwindled. Whether it's the latest high-tech safety gadgets to keep your baby secure, cool new bouncer swing sets that play lullabies, car mirrors to see your rear-facing little one, or playpens to make traveling easier, there's just a lot for new parents to buy in such a short period of time. You don't need that financial stress exactly at the moment when you are trying to prioritize family and focus on bonding with your kid. Thankfully, when you shop with Klarna, you can easily spread the cost into four interest-free payments.
What the baby books conveniently neglect to mention is that every childhood milestone you will gleefully celebrate as a new parent is usually accompanied by another trip to the store. Your baby is starting to walk, yay! But oh no, now you have to buy a gate, cushioned corners for coffee table edges, and safety locks for the kitchen cabinets. Klarna is there to make your parenting choices more affordable than ever by helping you find all the best deals and maximizing your time and mental energy, so you have more of both to spend on your growing new baby. Check out these 12 awesome baby essentials you can buy with payments as flexible as your sleep schedule.