"Spidey Time" Will Transform a Regular Playground Trip into a Spidey Adventure 
Even the best playgrounds get repetitive after a while. Here's a smart way to get your kid excited about their neighborhood park again.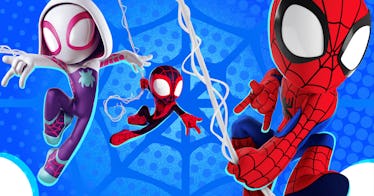 ©Disney ©MARVEL
This article was produced in partnership with Disney Junior.Prep Time:Entertainment Time:Energy Expended by Child:What You Need:
A playground, preferably one that isn't too crowded
How to Play:Monkey BarsswingsetClimbersSlidesDaily BugleMarvel's Spidey and His Amazing FriendsWrap-Up:
Watch Marvel's Spidey and His Amazing Friends on Disney Junior!