How to Subscribe To and Watch HBO Max (Plus Figure Out If You Already Have It)
Here's everything you need to know about the new streaming service.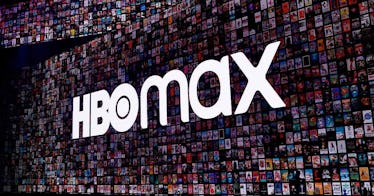 While you might be loath to add another streaming service to your TV—and subscription fee to your family budget—the programming available on HBO Max is hard to ignore. HBO original series old and new are available to stream, as are a slew of titles from DC, TCM, Cartoon Network, Sesame Workshop, and Adult Swim. And that's not to mention the extensive catalog of movies that will continue to swell as the Warner Bros. movies released in theaters — from Dune to The Suicide Squad to The Matrix 4 and even that Sopranos prequel — will come out in 2021 and simultaneously debut on the streamer.
If you're ready to pull the trigger on HBO Max, we have some good news: You might already have access to it! And if you don't, you might be able to get a free trial! And even if you don't have a free trial, there are plenty of different ways to sign up for HBO Max. Here's everything you need to know.
How Can You Watch HBO Max?
The easiest way to watch HBO Max is by going to hbomax.com on your laptop or desktop computer. Or, you can download the app on your smartphone. If you want to watch HBO Max on an ala carte streaming channel TV service — like Roku or Amazon Fire — HBO Max is now widely available on most of those platforms. But, to be clear, that Roku thing was a very recent addition.
How Can You Find Out If You Already Have HBO Max?
Unlike its chief competitors, HBO Max is a successor to previous streaming services (HBO Go and HBO Now) that also builds on a premium cable channel. That means that many people who've subscribed to these older offerings could already have access to the newest one. It all depends on how you get HBO (i.e. through which provider). Here are the various possibilities.
Traditional TV Providers
A complete list of TV providers that include HBO Max with the HBO subscriptions they offer is here. It includes both smaller companies and behemoths like Xfinity, AT&T, Optimum, and Verizon.
Streaming TV Providers
Cord-cutters, take note: Digital subscription providers Apple TV, Hulu, Prime Video, and YouTube TV also include HBO Max with subscriptions to HBO the channel.
Internet and Wireless Providers
A select number of internet service providers and wireless providers sell HBO Max subscriptions that can be added to regular bills. They are AT&T, Consolidated Communications, Liberty, North State, Optimum, Service Electric Cablevision, Verizon Fios, and Ziply Fiber.
Schools
Many colleges and universities offer HBO Max access to their communities. The complete list of 28 institutions can be found here.
HBO Now
If you subscribed to HBO Now —the pre-Max streaming service for those who didn't subscribe to HBO the channel—then you also have access to Max if you signed up through Amazon Appstore, Apple, Google Play, Roku Channel Store, Samsung TV, WarnerMedia, Consolidated Communications, Liberty, North State, Optimum, Service Electric Cablevision, Verizon Fios, or Ziply Fiber.
HBO Go
If you still have an HBO Go account that is not the same as HBO Max. HBO Go got rebranded as just the regular "HBO" app awhile back. This means that if you have HBO Go, it's like having a regular HBO, without the HBO Max exclusives. (Which, frankly, are the big draw in 2021.)
Can You Get a Free Trial of HBO Max?
If you don't already have access to HBO Max, it is possible to test out the service with a free trial. While not as many subscribers are currently offering one, if you sign up for HBO Max through Hulu you'll receive a weeklong free trial. You can add it to an existing Hulu account, but if you don't have one you'll have to sign up for one of three plans that start at $5.99 per month. Those come with a 30-day free trial, however, so you can cancel before you're charged the same way you can cancel the HBO Max trial before you're charged.
How Much Does HBO Max Cost?
The standard rate for HBO Max is $14.99 per month. If you're willing to prepay, you can get six months for $69.99, a 20 percent discount.
How Do You Sign Up for HBO Max?
Obviously, HBOMax.com is a pretty solid place to sign up for HBO Max, but you can also subscribe to the service by downloading its app on a compatible device and subscribing when you open it for the first time. Or going through any one of the providers listed above.