28 Earth Day Activities to Teach Your Kids About Sustainability
Caring for this beautiful planet is never a chore.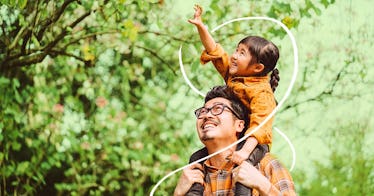 Every year, more than 1 billion people around the world celebrate Earth Day, on April 22. Created in 1970 by Wisconsin Senator Gaylord Nelson to draw awareness of environmental issues into politics and the media, Earth Day started a global conversation that led eventually to essential legislation like the Clean Air and Water Acts. But even if all you do to celebrate Earth Day this year is head outside for a few hours, it's a great opportunity to introduce your kids to practices that teach them the importance of caring for their environment, caring for others, and
being for one's actions. Whether you're looking to introduce your kids to the concept of sustainability or simply want to engage them with fun outdoor activities to commemorate the day, our five-pronged list includes actions you can take, craft ideas and great learning resources, as well as curated experiences that you can enjoy together.
Do
Craft
Watch
Learn
Plant
This article was originally published on